D'Angelo has his own distorted concept of time. His new album, Black Messiah—one of the few ones worthy of the terms "long-awaited" and "anticipated"—is as much about a bubbling up as it is a pleasurable, well-timed release. The back of the album's packaging, which was handed to journalists in a listening session prior to the album's midnight drop on Sunday features a breakdown of its title: "Black Messiah is a hell of a name for an album. It can be easily misunderstood," writes D'Angelo. "Many will think it's about religion. Some will jump to the conclusion that I'm calling myself a Black Messiah. For me, the title is about all of us. It's about the world."
Although this statement downplays its spiritual aspect, there's no denying the significance of an album containing the word "messiah" that happens to be perfectly timed with protests against police brutality and racial injustice in America. Messiah, frustratingly punctual, is an album recorded by an artist (with his band The Vanguard) who'd previously taken a 14-year hiatus (partially due to drug/alcohol problems and body issues), during which the thought of a third D'Angelo album became a fantasy. This is an artist whose prescient debut album, Brown Sugar, arrived conveniently when R&B needed a few soul saviors and whose most popular music video, "Untitled (How Does It Feel)," is about the slow buildup to a powerful, passionate release. D'Angelo is clearly very conscious of the value of time.
Messiah is a commentary on the slow-cooked process of being angered and compelled into action. Though black America feels racial tension on a daily basis, as a nation, it takes us awhile to get collectively fed up. Much of D'Angelo's music was recorded long before the Michael Brown and Eric Garner grand juries, yet directly appeals to the movements that spilled out from those decisions. In the album packaging, D'Angelo writes that this material is "about people rising up in Ferguson and in Egypt and in Occupy Wall Street and in every place where a community has had enough and decided to make change happen. Not every song on this album is politically charged (though many are), but calling this album 'Black Messiah' creates a landscape where those songs can live to the fullest."
It's music written, in the literal sense, ahead of its time. His eeriest reference is the one to Occupy Wall Street, because it points to how long this funk-driven political passion project took to make. OWS began in September 2011. Two months later, D'Angelo's close friend and collaborator Questlove informed us that D'Angelo's album was 97% complete, meaning they spent roughly three years perfecting that final three percent.
The New York Times reports that D'Angelo wanted to rush the release of Black Messiah to coincide with the Michael Brown grand jury decision:
After a grand jury didn't indict a Ferguson, Mo., police officer last month in the fatal shooting of Michael Brown, D'Angelo called his co-manager Kevin Liles. "He said: 'Do you believe this? Do you believe it?' " Mr. Liles said. "And then we just sat there in silence. That is when I knew he wanted to say something." (D'Angelo declined to be interviewed for this article.)

RCA had planned to release "Black Messiah" in early 2015, but its reclusive singer was done waiting. "The one way I do speak out is through music," D'Angelo told his tour manager, Alan Leeds. "I want to speak out."
G/O Media may get a commission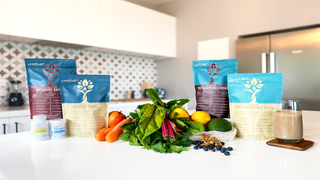 For the past year or so, there've been fans looking to musicians to create songs that are topically relevant to America's current revolution. On the rap side, Killer Mike and J. Cole notably responded with passion in their actions and lyrics. If the latest protests are an extension of the Civil Rights Movement, as many people have smartly projected, then Messiah is clearly an offspring of protest music, in the tradition of Billie Holliday's "Strange Fruit," Marvin Gaye's "What's Goin' On" and James Brown's "Say It Loud - I'm Black and I'm Proud."
D'Angelo didn't need to tell us this outright like he did; it's apparent from the desperation of the militant "1000 Deaths" and the lyrics of "The Charade": "Degradation so loud that you can't hear the sound of our cries/ All the dreamers have gone to the side of the road which we will lay on/ Inundated by media, virtual mind fucks in streams." On "Till It's Done (Tutu)," he asks, "Do we really know what we're fighting for?" Even if these songs don't become a mass protest soundtrack, they're a welcome personal remedy. It's also a testament to how art can be both intimate and bigger than one self.
A less obvious reference to his predecessors, "Really Love" samples Curtis Mayfield's "We People Who Are Darker Than Blue" and it's the only track that contains a musical sample. The first verse of "We People," a direct call to action, goes:
We people who are darker than blue

Are we gonna stand around this town

And let what others say come true?

We're just good for nothing, they all figure

A boyish, grown up, shiftless jigger

Now we can't hardly stand for that

Or is that really where it's at?

We people who are darker than blue

This ain't no time for segregatin'

I'm talking 'bout brown and yellow too

High yellow girl, can't you tell

You're just the surface of our dark deep well

If your mind could really see

You'd know you're colored the same as me

Pardon me, brother, as you stand in your glory

I know you won't mind if I tell the whole story
A related, perfectly-timed project whose blackness is palpable and cathartic is Chris Rock's career-best Top Five, which he wrote, directed and stars in. An atypical love story, it's timely and timeless enough to live with similarly painstaking classic comedic films. In the movie, Rock plays Andre Allen, an actor/comedian who's being profiled by Chelsea Brown (Rosario Dawson), a reporter from The New York Times. As she shadows him around Manhattan, meeting his family and friends, their relationship progresses organically. As a black viewer, there's instant comfort in seeing actors like Tracy Morgan, Leslie Jones and Sherri Shepherd interacting in their own familiar space. There's one scene where Rock speaks on the phone with Kevin Hart (an agent) about when it's appropriate to say "nigga" in the office.
Besides being ridiculously funny, Top Five is also sharp in how it critiques creative industries—Hollywood, reality TV, journalism and comedy. Rock promoted the movie masterfully, writing an op-ed on racial barriers in Hollywood for The Hollywood Reporter—commentary that reads like a refreshing antidote—and granting an interview with New York Magazine, where he talked about the Ferguson protests and the illusion of race in America:
"...the thing is, we treat racism in this country like it's a style that America went through. Like flared legs and lava lamps. Oh, that crazy thing we did. We were hanging black people. We treat it like a fad instead of a disease that eradicates millions of people. You've got to get it at a lab, and study it, and see its origins, and see what it's immune to and what breaks it down."
When asked about the increasing self-censorship in comedy, Rock mentions the lengthy process of workshopping a joke:
It is scary, because the thing about comedians is that you're the only ones who practice in front of a crowd. Prince doesn't run a demo on the radio. But in stand-up, the demo gets out. There are a few guys good enough to write a perfect act and get onstage, but everybody else workshops it and workshops it, and it can get real messy. It can get downright offensive.
His point is that writing a joke that's not just good but great takes time. With music, there's nothing necessarily more valuable about long gaps between recording versus frequent releases, but Messiah promotes a writing process that focuses on marinating when needed. As Roxane Gay tweeted:

Both Black Messiah and Top Five are excellent contemporary pieces of art for and by us, and sources of pride at a moment when it's needed. Those of us who never thought this D'Angelo album would come out got some pleasure in having a call that's been ringing forever finally answered. The natural comparison would be to a climax, but orgasms don't take 14 years.
Rock especially has a record of good timing. His sets, heavily based on race, are effective because their accuracy is uncanny, insightful and relevant—you know you'll walk away with a fresh perspective after hearing new Chris Rock material. His HBO stand-up special, Kill the Messenger—which was spliced together from shows in London, Johannesburg and at Harlem's Apollo Theater—came out in 2008, right before Barack Obama was elected President.
In one of his bits, he makes a joke about a youthful Obama looking like a member of New Edition. He also mentions Flavor Flav, who started out as a member of the politically charged Public Enemy but who's widely considered a forefather of reality TV and not exactly a major role model. To Rock, the Obama stakes meant it wasn't the right time for a Flavor Flav to exist. "In order for black people to truly reach the Promised Land, Flavor Flav has to be shot," Rock jokes on stage. "These are important times. We got a black man running for President. We don't need a nigga runnin' around with a fucking clock around his neck and a Viking hat on his head! Not this year, Flavor!"