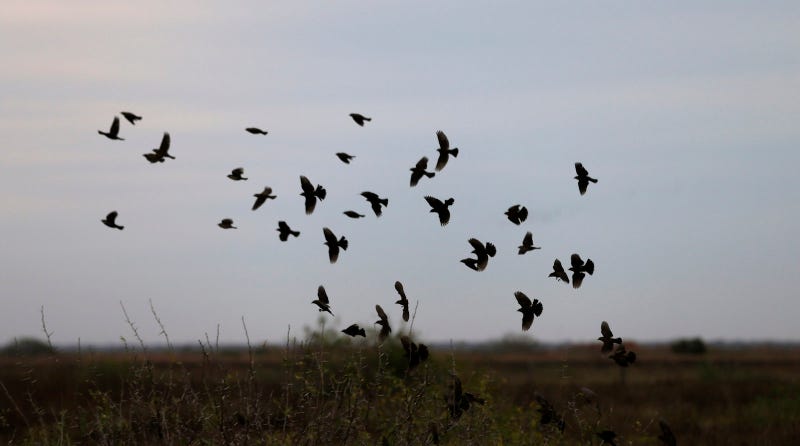 If you are looking for a conversation topic that is not depressing, TOO BAD, because GUESS WHAT: a bunch of dead blackbirds literally just fell from the sky in New Jersey for an unknown reason! Fell from the sky! Birds!
"They just fell from the sky," Larry Hajna, a spokesman for the New Jersey Department of Environmental Protection, told Philly.com. Apparently a similar occurrence took place a few weeks earlier in the same area. Are you freaking kidding me?!
After county agricultural agents had been notified by homeowners, the DEP's Division of Fish and Wildlife arrived in Stow Creek and removed the birds, collecting some of them to be sent to a state lab for necropsy, toxicology, and histopathology tests.

But the results of all the tests were inconclusive, Hajna said last week.

"We did ascertain that the birds suffered trauma and internal bleeding from hitting the ground," Hajna said. "But what made them fall from the sky in the first place . . . we can't say for certain."
You think that's bad? Just wait until you hear what local resident Debbie Hitchner had to say!
"Out in the country like this, you find dead stuff lying around all the time . . . but this was kind of weird," she told Philly.com. "My dog just kept finding them, one after the other."
SHUT UP, DEBBIE! SHUT UP!
If anyone needs me, I will be CLIMBING UP A VERY TALL TREE and blowing a duck whistle towards the sky until the fire department comes!