Bird Box prompted layers of disbelief in me the first time I watched. Much of this came from the implausibility of its plot, which features, among other things (Spoilers ahead), Sandra Bullock rowing down a river while blindfolded for 48 hours, avoiding rocks and the bank, staying straight most of the time. She's excellent at not seeing, it turns out. The nonsense soon piles up into towers. You realize that this movie, though it aspires to portray a universe as formalized as A Quiet Place, has no sense of its own rules. You understand with each passing minute that the talents of great actors like Bullock, John Malkovich, Trevante Rhodes, and Jacki Weaver are being squandered, and you wonder how it is that none of these seemingly articulate, thoughtful, and/or empathic people stepped up to say, "Uh, maybe we should rethink this thing that no one spent much time thinking about in the first place," or if they did, why no one listened. And then, it dawns on you, or in this case, me: I can't believe something so high-profile, yet so inept, got made. Also, I can't believe I sat through it twice.
Based on Josh Malerman's 2014 novel of the same name, Susanne Bier's Bird Box film is so vaguely rendered that I can't even confidently label it "post-apocalyptic." I think that's what it is: A force (or "creature" according to some characters, but then others seem to regard it as a more familiar apparition, like their dead mother) triggers mass suicides when people look at it outdoors. This seems to drive people inside—or at least it does to the film's main characters. Who knows what the rest of the human population is doing. It could very well be that we are following the stupidest people left on the planet. If, in fact, everyone has been driven indoors, civilization has effectively collapsed.
But that seems wrong, too, because the movie cuts between the onset of said collapse and five years later, when survivors still have things like working walkie talkies and lighting. At one point, Bullock's character Malorie introduces the children she's been taking care of for the past five years to the joy of Pop Tarts, which she finds in a house she's foraging through. Presumably, Pop Tart production ceased as a result of the apocalypse, but she and her family—which also includes her love interest Tom (Trevante Rhodes)—gleefully dig in despite the acknowledgement that they're "probably stale." "This is strawberry. This is what strawberry tastes like," she enthuses. If that's a five-year-old Pop Tart, they aren't tasting strawberry—they're eating petrified mold. They love it. (They really might just be very, very dumb.)
None of Bird Box makes a lick of sense. Initially, Malorie finds herself holed up with a motley crew in a house she just happened to get whisked away in after her sister Jessica (Sarah Paulson) becomes entranced by the creature, or whatever it is. These include Douglas (John Malkovich), who seems to be under the impression that he's been cast in a bone-dry theatrical production by, I don't know, Ibsen or some shit ("There are only two types of people, the assholes and the dead," he says), and Charlie (Lil Rel Howery), a supermarket clerk-turned-novelist who was working on a post-apocalyptic work of his own when the real end of the world commenced. Bickering and needless deaths ensue. At one point while discussing the apocalypse, Malorie says to Charlie, "Did you ever think it was going to be anything like this?" This? As in this Dawn of the Dead-ass trope of tense survivors breathing down each other's necks in a confined space? Does Bird Box know anything?
How do they eat? Good question, thanks for asking. Charlie directs them to the supermarket, but since they can't look outside, they must drive there in a car with blacked-out windows, guided only by the basic map of the car's GPS, which apparently still works. This would be like a medical student attempting her first surgery by using a stick figure as a guide. But just as rowing down a river for two days turns out to be doable, so does this—they make it to the market where Malorie discovers a cage of parakeets. Why are they in a supermarket? Is the supermarket selling them or are they the store's pets, and wouldn't either be a violation of the sanitary code, and why aren't they dead yet? (Watch this movie and wonder why any of us aren't.) It doesn't matter because absolutely nothing matters.
G/O Media may get a commission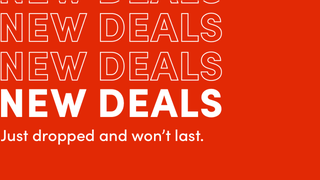 Up to 70% off
Wayfair - Cyber Week Deals
Malorie takes them and discovers they chirp when the creature or fog is nearby. Why anyone would need an alert for a danger so imminent that people are driven to suicide within seconds of stepping outside makes no sense until you realize that, hey, this movie needs to be called something and alliteration falls easy on the ears. She puts the birds in a box, her "bird box." The canaries in a coal mine cliché gets radically revised to... parakeets in a parcel.
Is there some symbolism embedded in these birds? Hm, not sure. Is there a sly environmental commentary embedded in this movie's depiction of human extinction (if that in fact is what's actually happening) as performed by human hands, or that surviving in a world means blinding oneself to its ills? Doubt it! And in the unlikely event that this is so, this movie certainly has nothing to say beyond these vague suggestions. Bird Box is a movie that can't even keep its creature straight—toward the end, we find out that its presence causes dead leaves to rise from the ground (???) and that it can influence even blindfolded survivors by whispering in their ears. It's evolving or... just not at all well thought-out. We never see the creature, by the way, just one guy's drawings of it. He's someone who joins the group late, which adds another wrinkle in the plot: There's a sort of cult of people who have looked at the whatever the bad thing is and survived. These cult members do some heavily lifting for an ultimately ephemeral antagonist by further menacing the heroes. Even the movie's omnipotent monster turns out to be less than competent.
I never believed anyone knew what they were doing, which is to say that the performances here are atrocious across the board. Bullock is never convincingly blinded, and there's a real mean streak to her character, as well as Malkovich's. When the mass suicides hit, Bullock is expecting but unexcited—the chaos starts when she's on her way with her sister to a lunch in which they've decided to share a bottle of wine, despite Bullock's fetus being the size of a melon, according to her doctor. She has the kid during a particularly fraught moment of strife in the house she ends up locking herself in with all those other opportunistic assholes, and when the movie flashes forward five years, she is still referring to her child, as well as that of a housemate, as Boy and Girl. We are to believe that five years couldn't melt away her misanthropy, that she's keeping a wall between herself and the children she raised by hand in an apocalypse by referring to them without personalized names. I suppose her attitude toward children is included to complicate her character, pushing her into unruly woman territory, but it just comes off as implausible and unpleasant as everything else in this godforsaken narrative that has the shape of a mountain of spaghetti.
I caught an early screening of Bird Box in October, and after, Bullock, Rhodes, and Bier (its director) sat onstage and talked about it, pretending that it was good. Also participating in the charade were the moderator and everyone in the audience, who laughed politely at people who we were now aware had committed a minor atrocity. Bier mentioned at one point that they were still revising the script when they were shooting. I was surprised how off-handedly and shamelessly she mentioned this, because it usually spells disaster and indicates dysfunction. It means, basically, that they made this thing up as they went along, that its nonsense was as inevitable as global catastrophe, and that's the only thing about Bird Box that makes any sense.
---
Bird Box is currently streaming on Netflix.