Billy McFarland, the main architect behind the wildly ill-fated Fyre Festival, pleaded not guilty to charges of wire fraud and making false statements to a bank in Manhattan federal court on Monday.

Fyre Festival, billed as the most outrageous, sexiest beach party of our lifetimes, turned comically dark after attendees found themselves stranded in the Bahamas without food, water or basic services. But once the last guitar case made it safely off the island, ire quickly turned to McFarland, who on June 30 was arrested for illegally securing $1.2 million in investments based on false information about his stocks.
Today, he showed up to the proceedings and proclaimed his innocence to two counts of wire fraud—one for scheming to defraud investors through such tactics as falsifying emails—and the other scheming to defraud vendors, as well as two counts of making false statements to a bank.
From Variety:
McFarland, 25, waived indictment, which eliminates the need to convene a grand jury, meaning the case will proceed on evidence collected by federal investigators, compiled in a document known as an information signed by Acting U.S. Attorney Joon Kim. While the waiver signals a cooperative defendant and would typically indicate that plea discussions are underway, the move has no practical bearing on the case, which will proceed to trial. The government now has two weeks to present discovery to the defense, with the first pre-trial hearing is scheduled for Dec. 13. If an agreement is not reached between McFarland and U.S. prosecutors a trial can be expected to commence sometime during the first quarter of 2018. McFarland can amend his pleading at any time prior to trial.
G/O Media may get a commission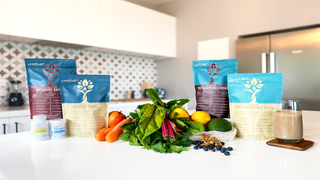 According to court filings, one of the investors asked McFarland for a revenue breakdown for Fyre Media on April 24—four days before the festival was scheduled to start—writing in an email that the millions in bookings McFarland claimed to have behind him was "mind boggling," particularly since he had "not started fully marketing yet! I'm really curious to understand how it happens," the investor wrote.
Ja Rule, who served as McFarland's business partner, has not been criminally charged, though he is named as a defendant in several of the many, many lawsuits the festival has spawned.