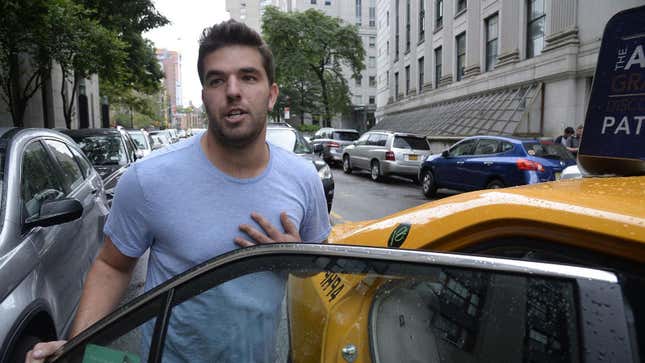 Get in line boys, cheese sandwich in the hot Caribbean sun is back on the menu! Convicted fraudster Billy McFarland is not only selling, but as of publication has sold out the first 100 tickets to Fyre Festival part deux. What's changed about the event-that-wasn't that left roughly 5,000 people stranded in the Bahamas, inspired two documentaries, forced McFarland into solitary confinement and got him banned as a fugitive by the Bahamian government? Well there's no mention of Ja Rule, Blink-182, or swimming with pigs this time around.
Mica Burton's Rebellion Against Her Dad, LeVar Burton, Was Being a 'Star Wars' Fan
In a video that I immediately clocked as being filmed in a Brooklyn backyard with either the J train or BQE roaring in the back, McFarland excitedly announced:
"What's up guys, this is a big day because as of right now, Fyre Festival II tickets are officially on sale. It has been the absolute wildest journey to get here, and it really all started during the seven-month stint in solitary confinement."

I wrote out this 50-page plan of how I would take this overall interest and demand in Fyre and how I would take my ability to bring people from around the world together to make the impossible happen, but how I would find the best partners in the world to allow me to be me while executing Fyre's vision to the highest level.

...

We spoke to people as far away as the Middle East and South America and ultimately we decided that Fyre Festival II is coming back to the Caribbean."

Some immediate things to flag before I move onto the festival's website:
Love that he had seven months of solitary confinement and 50 pages worth of notes to come up with the genius plan of doing the exact same thing he did in 2017. He's never been a planner!
In those seven months plus the year and a half he's been out of prison, he's been unable to attach any talent nor find a location for the festival.
Obsessed that he's using "I asked some people in other places if the festival should be held nearby them and they were like, 'absolutely no way'" as a selling point.
"Allow me to be me" feels like a very inactive investment strategy for these partners.
He filmed the video wearing a bathrobe?
Vertically on his phone?
The video is laughably lower quality than the infamous original one starring Kendall Jenner, Bella Hadid, Hailey Baldwin and Emily Ratajkowski. Good luck gathering people without hot models, Billy! They are the cornerstone of all fraudulent activities!
Alright, now moving onto the website where one might expect to gather slightly more information about a festival in December 2024. (Small text states, however, that the date is subject to change, and I guarantee you that it absolutely will.) All that's currently available on the site is the ability to buy tickets. Like I mentioned, the first 100 have sold out, but at some future date you can buy the next round of 400 for $799, the following 100 for $1,199, and so on until the last batch of pre-sales which will cost you $7,999. Scant language promises "VIP access" and "Events, Experiences, and Community," which surely are capitalized because they are Very Real. I am actually sort of shocked there's no mention of NFTs as payment ,as that is very much the vibe I get scrolling around.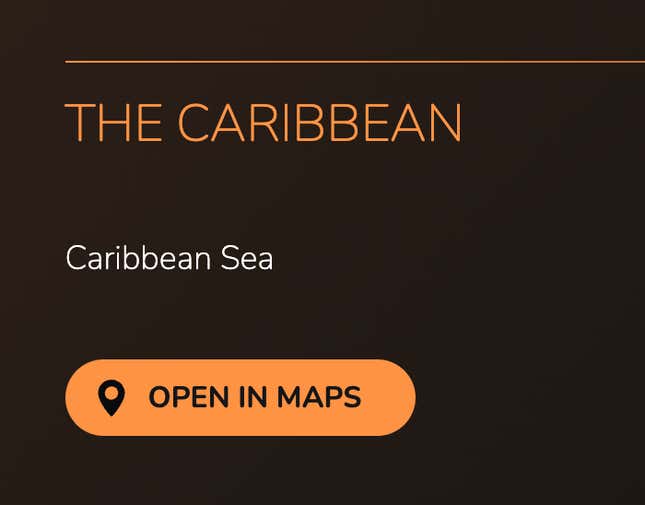 As for the temporary location, potential festival goers are directed to the Caribbean Sea. Though, it's worth pointing out that the Deputy Prime Minister of the Bahamas, Chester Cooper, released a statement last fall that the country does not "endorse or approve any event in The Bahamas associated with [McFarland]" and should any one know his whereabouts to contact the Royal Bahamas Police Force. So it definitely isn't happening there and it probably isn't happening in Cuba. I think the best bet is that it will happen on a floating city in the middle of the actual sea. That will at least make the inevitability of folks getting stranded that much more dire.
Honestly, at this point I'm somewhat impressed if not fully fascinated with McFarland's dedication to his fraudulent schemes. I suppose he knows he'll never get an honest job with his track record, and there will always be some clout chasing terminally online dorks eager to make TikToks titled, "What Fyre Fest II was REALLY like" that he can sell $8,000 tickets to. Godspeed to them all. I suppose we loop in the Coast Guard and get them prepped for a late 2024* rescue.
*Subject to change.