Last week, Donald Trump laughably tried to deny that he'd boasted about grabbing women by the genitals in the infamous Access Hollywood tape, despite previously acknowledging that he'd said it. In an op-ed in the New York Times posted on Sunday evening, Billy Bush helpfully clarified: "Of course he said it."

We hardly needed Bush to confirm the voice was Trump's—his nasally bluster probably penetrates clear to the bottom of the ocean. But Bush, who was fired from Today after the tape surfaced last October, is clearly trying to recast himself as one of the good guys—a good guy who, by the way, could sure use a job.
Bush—also conveniently set to appear on the Late Show with Stephen Colbert tomorrow night—spends much of the article justifying the role he played as an Access Hollywood reporter when the segment with Trump was taped in 2005. His ability to schmooze with celebrities like Trump was part of the reason he got promoted! he wrote. Who could blame him!:
"Was I acting out of self-interest? You bet I was. Was I alone? Far from it. With Mr. Trump's outsized viewership back in 2005, everybody from Billy Bush on up to the top brass on the 52nd floor had to stroke the ego of the big cash cow along the way to higher earnings.

"None of us were guilty of knowingly enabling our future president. But all of us were guilty of sacrificing a bit of ourselves in the name of success."
Bush goes on to say that he was against the idea of a Trump presidency early on, but alas, he was unable to score a sit-down with Lord Yam ahead of the election. For now, Bush has faith that after the last Bad Man has been smoked out of his burrow, "the current media drama of who did what to whom will give way to a constructive dialogue between mature men and women in the workplace and beyond." He adds that he also has some "real thoughts" on these issues, "but it is a story for another day." Thoughts he'd be willing to share with whatever network will write him up a contract? Could be.
In conclusion, a personal note:
On a personal note, this last year has been an odyssey, the likes of which I hope to never face again: anger, anxiety, betrayal, humiliation, many selfish but, I hope, understandable emotions. But these have given way to light, both spiritual and intellectual. It's been fortifying.

I know that I don't need the accouterments of fame to know God and be happy. After everything over the last year, I think I'm a better man and father to my three teenage daughters — far from perfect, but better.
G/O Media may get a commission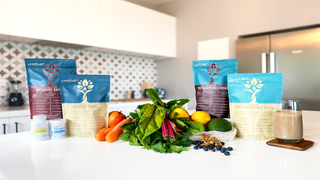 It's so great to hear that Billy Bush has found the last year to be spiritually and intellectually fortifying. For his own well-being, it sounds like a good idea to keep him off the air forever.