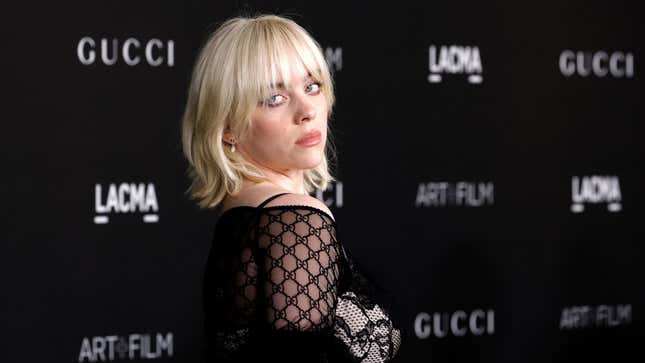 Pop singer Billie Eilish has filed a request for a restraining order against a man who has shown up to her family home in Los Angeles multiple times over the past month, according to the Los Angeles Times. On January 5, the LAPD arrested 39-year-old Christopher Anderson on suspicion of burglary after he attempted to break into the house, allegedly jumping over a fence to gain access to the property. While there, he professed his love for Eilish and asked to meet her.
As per the documents obtained by the LA Times, the family has called police authorities to their home on five separate occasions involving Anderson since last December. Over the past month, Anderson's pursuits have ranged from creepy to downright delusional: According to Billie's father, Patrick O'Connell, Anderson has rung the doorbell asking to use the bathroom, slid a cellphone under their front gate, left a white flower, and written a handwritten note in which he "professed his love for my daughter Billie, claimed that at some point in time Billie had been watching Mr. Anderson and writing songs about Mr. Anderson, and that Mr. Anderson really wanted to meet Billie."
Eilish's story would say otherwise: In her own statement to the police, the 21-year-old stated that she has never communicated with Anderson. But she says the incidents have caused her "substantial anxiety, fear, and emotional distress over my personal safety and that of my father, mother, and brother." She added that the stalking has made her feel unsafe to return to her childhood home, where she no longer resides. The protective order she requested would extend to her family members as well as herself.
Unfortunately, Eilish has faced numerous threats of violence over the course of her blossoming career: In 2021, she was granted a temporary restraining order after a 23-year-old man named John Matthews Hearle camped out across the street from Eilish's family home and sent her a death threat, according to NBC News.
Celebrities—especially the youngish women among them—have long been subjected to stalking and other dangerous behavior from alleged fans, stripping them of both their privacy and any notion of safety. Here's to hoping these "fans" get the hint and leave their famous beloveds in peace.