A resolution that would have affirmed University of Alabama Student Government support for Greek integration didn't make it to a vote late last week, but stalled when it was sent to committee.
In the fall, the UofA administration mandated that Greek organizations use open bidding to pledge new members after a Crimson White investigation alleged that sororities at the school were denying members because they were black. While these blatant racial issues have been a long-time open secret at the college, this article made it very clear that members of the Greek system were actively working to keep minority members out. After that mandate, a few more black women pledged sororities.
The news that this resolution didn't make it through the SGA is wholly unsurprising, given that UofA's student government is known to be controlled by The Machine, a "secret" Greek organization. The Machine is made up of representatives from numerous fraternities and sororities. These individuals help decide what candidates for SGA should be endorsed and funded, thus ensuring that the Greek agenda has consistently strong majority representation on campus. As The Crimson White reported, 27 members of SGA "voted yes to keep the bill from being voted on, 5 no, and 2 voted present." A few weeks ago, Alabama SGA's Twitter account was hacked and tweets were sent out alleging that candidates were pay $5,000 to run.
If the bill is to move forward, it will have to be rewritten and reintroduced to the SGA next term. Multiple sponsors of the bill allege that it was not voted on because members of SGA felt it displayed a bias against Greek life; Speaker of the Senate Cole Adams told AL.com that there were issues with its "verbiage and intent" and that his fellow senators had "technical questions" about the resolution. Lead sponsor and writer of the resolution Katie Smith said the bill was laughed at when it was introduced, adding that she wrote it in the fall but did not introduce it then because the SGA said they "did not want to take a stand" on the issue of racial integration.
G/O Media may get a commission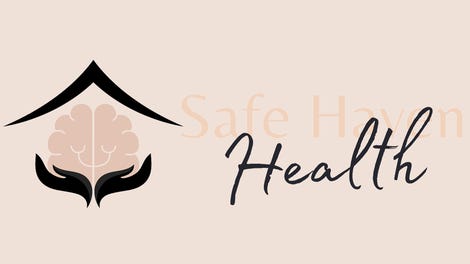 Addiction counseling
Safe Haven Health
Considering how much drama the resolution has prompted, the content of it is incredibly uncontroversial. It does not attempt to force integration of any kind and only acknowledges that though Greek organizations "benefit the campus and community ... there is a distinct and also unique portrayal of a number of Greek organizations at the University of Alabama as having membership defined on the basis of one's race" which has "attracted unfavorable national attention" in a number of important national media outlets:
Whereas, Given the history of the University of Alabama in the Civil Rights Movement, it is imperative that the campus takes every necessary action to remove the stigma that currently surrounds this campus regarding its legacy of segregation.

Be it further resolved, The Senate supports the complete integration of all Greek letter fraternities and sororities at the University of Alabama, with respect to social diversity among its membership.
In the past several weeks, the Crimson White has published multiple editorials suggesting that the SGA be dismantled. "Our SGA is compromised by rampant nepotism, corruption and greed. These are not debatable characteristics," wrote John Speer last week. "They simply are representative of our SGA and the machine that runs the election process (pun intended)."
Image via brian_esquire/Flickr