Bill Cosby's attorneys are using their client's apparent total blindness as a tactic to get him acquitted of sexual assault. Tricky, tricky.

In a new motion, Cosby's lawyers argue that the disgraced actor can't possibly see well enough to identify Andrea Constand, who has accused him of drugging and touching her against her will in 2004. From CNN:
Defense attorneys say prosecutors have "chosen to turn this case into a platform for Mr. Cosby's other accusers to air their even staler, long-ago time-barred claims that were never reported to authorities."

"No 79-year-old blind man could possibly defend himself against a claim that he sexually assaulted someone he supposedly met once, half a century ago — and the Commonwealth knows it," they say.
"Half a century"? I sincerely hope these attorneys are better at arguing cases than they are at math. Just kidding, no I don't.
[CNN]
---
You know how sometimes it's tough to determine whether you really, really like something or really, really don't? That's how I feel about this Instagram of Katy Perry done up as Hillary Clinton for Kate Hudson's annual Halloween party.

G/O Media may get a commission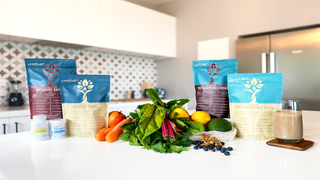 Orlando Bloom went as Donald Trump, because of course he did.
[People]
---