Vice President Joe Biden, who has made a habit of getting out in front on LGBT issues for the Obama Administration, has expressed his belief, in his usual "plain-dealing, no-nonsense" style, that discrimination against LGBT individuals had no place in a civilised society, and that LGBT rights trumped local social norms or cultural traditions.
Biden made the remarks in an evening reception in the Vice Presidential Mansion at the Naval Observatory. Leading LGBT rights activists and the ambassadors from Britain, Sweden, Denmark and Iceland attended the event. Biden was speaking about President Barack Obama's decision to direct U.S. diplomacy and foreign assistance to promote global recognition of and rights for lesbian, gay, bisexual, and transgender individuals.
I don't care what your culture is. Inhumanity is inhumanity is inhumanity. Prejudice is prejudice is prejudice.
Noting anti-gay laws passed or being considered in nearly 80 countries, Biden and other officials met with religious, human rights, and HIV health care activists at an LGBT rights international forum. To the 80 or so countries which legislate and support the discrimination of LGBT individuals, Biden said "there is a price to pay for being inhumane." He has previously called gay rights "the civil rights issue of our day."
His remarks at the Naval Observatory come on the heels of the statement by White House National Security Adviser Susan Rice on the same issue at the White House Forum on Global LGBT Human Rights. In a transcript of her remarks on the White House website, she pointed out "unfortunately, in too many places, being gay or transgender is enough to make someone the target of slurs, torments, and violence."
So protecting our LGBT brothers and sisters is among the most challenging human rights issues we face. Prejudice has deep roots, and the laws limiting gay rights frequently enjoy strong popular support. Abuse is often encouraged by custom and by local authorities who look the other way, or worse. But cultural differences do not excuse human rights violations. They do not justify criminal behavior. Governments are responsible for protecting the rights of all citizens, and it is incumbent upon the state, and upon each of us, to foster tolerance and reverse the tide of discrimination.
G/O Media may get a commission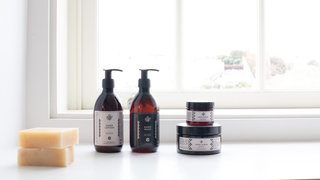 Exfoliate and Hydrate
The Handmade Soap Company
Unfortunately, the Vice President and National Security Advisor's remarks could be seen as a new type of neo-colonialist interference by the United States. This view is already prevalent in areas where much attention to the abuse of LGBT rights has been recently paid in the Western media. When LGBT identities are already seen as a Western import, Biden and Rice's remarks could be viewed as further evidence that the United States, or the West more generally, is interested in destroying local customs and cultural traditions for its own purposes.
Image via Getty.