As the water crisis in Flint, Michigan continues to unfold, revealing a pattern of corruption and callousness for the city's residents, other communities around the nation struggle with the lasting effects of lead and uranium poisoning.
Lead poisoning, long considered one the biggest public health crises, disproportionally affects black children. In 2010, researchers estimated that nearly 7.7 percent of the country's black children under the age of six have high levels of lead in their blood. But in Cleveland and its suburbs, that number is even higher. The New York Times reports that nearly 26.5 percent of black children in Glenville—286 children total—have levels of lead in their blood well above the CDC's standard, and many public health experts argue that the CDC's accepted levels are too liberal. Via the Times:
The C.D.C. has consistently lowered its definition of an elevated blood lead level: 60 micrograms per deciliter, then 10, and, as of 2012, five — less than a millionth of an ounce in a little more than a pint of blood.

Yet experts say that is still too much. A 2005 study concluded that increasing a child's blood lead level to 10 micrograms from 2.4 translated to a 3.9-point drop in I.Q. A 2015 study of Chicago elementary school students concluded that blood lead concentrations of five to nine micrograms explained up to 15 percent of failing grades in reading and math.

Even tiny increases, below five micrograms, "are associated with significant decrements in performance on standardized tests," the researchers said.
Lead poisoning is more commonly found in low-income minority communities, where homes constructed prior to a 1978 federal law are often coated with lead paint and rarely inspected. Public health experts argue that lead poisoning is part of the continued cycle of poverty: it can have a severe impact on the brain's development and long-term exposure can lead to everything from short attention spans to delayed development and even brain damage. Freddie Grey, who was killed by Baltimore police in 2015, suffered from lead poisoning. By the time Grey was 22-months-old, he had 37 micrograms of lead in his blood.
And, as with Flint, Cleveland's lead health crisis has largely been created by the government's indifference to its poor black community. The Times notes that though Ohio passed a Lead Poisoning Prevention Fund meant to battle the lead problem in old houses, it never provided any funding.
G/O Media may get a commission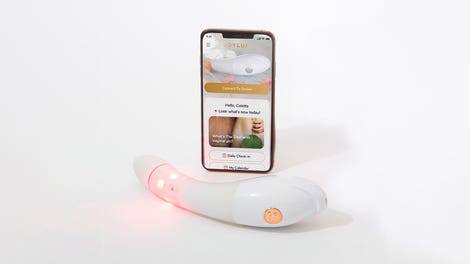 $50 Off
Joylux vFit Gold Device
Similarly, the federal government continues to slash funding for state-based grants aimed at preventing lead poisoning. "We know how to fix it," one official told the Times. "The technology is there. It's just a matter of political will to properly appropriate the money."
As cities continue to struggle with the lasting effects of poisoned environments, other under-served communities mirror similar neglect. In Arizona, the Navajo tribe and others have been pushing the federal government to clean up uranium-tainted water wells. Indian Country Today reports that a group called Clean Up the Mines has been pressuring the EPA to "conduct studies on radiation levels in water supplies and move to clean up uranium waste."
Nearly 75 percent of the West's uranium mines are on native or federal land. The mines, which are loosely regulated, have contaminated water with levels of radiation that far exceed the EPA's allotted amount (the EPA allows a radium level 30 part per billion in water; Arizona's level is 47 parts per billion). Activists claim that the radiation levels have led to higher rates of cancer on affected native lands. Charmaine White Face, a scientist and member of the Oglala Sioux, said that she would continue to raise awareness of the problem and hold the EPA accountable. "We are not just victims," she said, "we are survivors. And we are still resisting."
---
Contact the author at stassa.edwards@jezebel.com.
Image via AP.