34-year-old is Beyoncé Knowles might actually be 35-or-36-year-old Beyoncé Knowles, if 63-year-old Matthew Knowles is to be believed. In an interview with a New York City radio station, the 34-year-old's 63-year-old former manager said:
[Destiny's Child] had a competitiveness, L.A Reid had a rival girl group at the time, and I'll bet you don't know who the lead singer was… It was Pink! And she was the exact same age as Beyonce. Then you had Usher, who was the same age, they were all 14 or 15 years old, living in Atlanta.
The thing is, 36-year-old Pink is 36 and 37-year-old Usher is 37, which means 34-year-old Beyoncé must be two or three years older than she says she.
As The Daily Mail points out, this isn't the first time 34-year-old Beyoncé's age has been questioned. 43-year-old Gabrielle Union once said she and 34-year-old Beyoncé have been friends "since they were teenagers," which doesn't exactly make sense given their nine-year age difference.
Other sources say 34-year-old Beyoncé is straight up 41.
I, however, remain in the camp that believes 34-year-old Beyoncé is 13.772 billion years old—the same age as our universe. It's as likely as anything else, when you think about it.
G/O Media may get a commission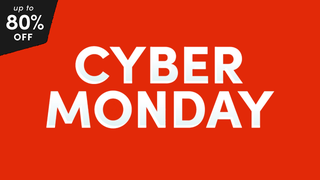 up to 80% off
Wayfair - Cyber Monday
---
Lamar Odom is making "miraculous progress," according to his family. Page Six reports "he took his first steps Tuesday," and shared a statement released by his aunt JaNean Mercer, which said:

"We couldn't be more overjoyed! We realize Lamar's continued improvement will not be easy; however, his unrelenting strength and faith in God will pull him through. To everyone from across the nation and around the world who continued to send your love and prayers, we thank you sincerely."
[Page Six]
---
Here's a video of Charlie Sheen's ex-fiancee setting all of Charlie Sheen's shit on fire:

---
---
Contact the author at bobby@jezebel.com.
Image via Getty.