Michelle Obama's 50th birthday party was this weekend; it was shrouded in secrecy (no one was permitted to use social media). Reportedly, President Obama did the dougie — posing a very vexing existential question: if a very important world leader engages in a two-year-old dance craze and no one Vines it, then why the hell did it even happen?
Beyoncé performed for a crowd of all your close friends and confidants, including the Clintons, Samuel L. Jackson, Mary J. Blige, Ashley Judd, Angela Bassett, Jennifer Hudson, James Taylor, Gayle King, Smokey Robinson, Al Roker and Rachael Ray. Some unidentified guest wore sparkly gold pants (James Taylor???). Most importantly, Blue Ivy met Presidential Dog Sunny.
Also, President Obama gave a moving and emotional speech. According to Herbie Hancock, "It was really beautiful and really touching. He said something – his voice almost cracked like he was crying. It was just beautiful, a husband speaking about his wife." Am I the only one who teared up reading that? Ugh, Mondays, guys. [CNN, Us; images via IAmBeyonce and Getty]
---
G/O Media may get a commission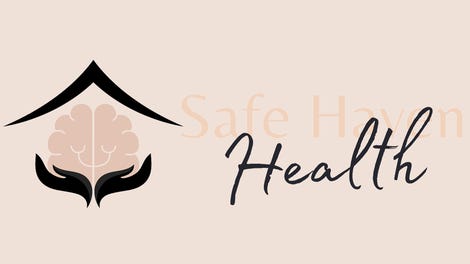 Addiction counseling
Safe Haven Health
Bachelor Juan Pablo Galavis — a man whose current occupation includes groping several butts in a hot tub on television, all the while talking about finding an outdoorsy wife who will be a good role model to his child — has issued a public apology to GLAAD after stating that a gay bachelor would be a bad for children, since gay men are "more pervert" than straight men. Huh. Okay. Here's what his apology said:
I have heard from many gay Latinos today who are hurt because of what I said and I apologize. I know gay parents and I support them and their families. They are good parents and loving families. I am a father and I know the feel of being a father, why wouldn't I want my gay friends to also be happy parents?

I also want gay and lesbian youth to know that it is fine to be who you are. Gay or straight, Black or White, Latin or American, what matters here is to respect who we are.

I look forward to meeting with gay and lesbian families as well as Monica and Wilson from GLAAD. Gay and lesbian people, and the children they are raising, wrongfully face discrimination and I want them to know that I'm on their side.
According to the organization, Juan Pablo will be meeting with LGBT Latinos and their families this week. [NY Daily News]
---
Source close to Justin Bieber say that the singer has been abusing sizzurp — a concoction typically made of codeine and promethazine mixed with Sprite and a Jolly rancher — as well as weed and Xanax, and that it's causing him to behave "erratically," which is a bit of an understatement. A number of people close to him have urged him to get into rehab. Here's hoping he gets the help he needs; he seems really, really troubled. [TMZ]
---