Beyoncé is the entertainment equivalent of the U.S. postal service: Neither rain, nor sleet, nor snow, et cetera. She's known for charging forward without missing a beat whenever a technical or physical malfunction occurs at one of her concerts — that time Michelle Williams fell down, for instance.
While singing "Halo," her hair got caught in an electric fan, but she kept right on singing because she's a fucking X-Man who had the gospel solo in the Mutant Academy girls' choir.
However, she did acknowledge the Fanyonce incident with reworked fan-themed lyrics she later put on Instagram. Best fan comment (human fan, not electric fan):
"u see how the beyhive tried to protect my queen from the HATIN ass fan"
That it did. Damn those ass fans. [The Life Files]
---
While the National Enquirer is hardly a foolproof source, an "insider" has told them that Matt Lauer is "obsessed" with a hot intern named Lucie Fink, sending her flirty texts and taking her out to fancy lunches.
Fink — who models a bikini in the pages of Cosmo this week and says she "wants to be famous" — has been posting on Twitter about how Lauer is her mentor. Some of this stuff, honestly, doesn't sound that illicit: Lauer advising Fink not to wear short shorts to work, for instance. That kind of just sounds like good advice. [National Enquirer]
G/O Media may get a commission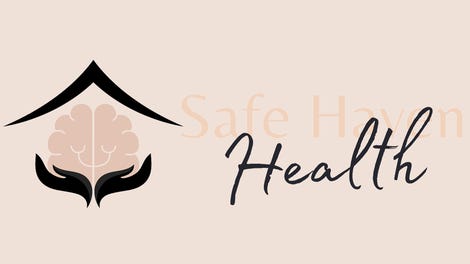 Addiction counseling
Safe Haven Health
---
As the world was bugging over the Royal Baby, the reigning King and Queen of Hollywood sex appeal brought their kid into the world too — in a Madrid hospital, Penelope Cruz gave birth to her second child with Javier Bardem.
The notoriously private couple was probs thrilled not to get much attention during the delivery. That kid's going to be SEXY. I want to rub shea butter and oils on that whole family. Sorry not sorry. [NYDN]
---
Martha Stewart has way more fun while waiting for delayed planes than we do. While she derped around JFK waiting for her American Airlines flight to France, she and fellow passengers alleviated boredom by swapping recipes. "Everyone had a cooking story, recipe or snack to share... One woman handed her a pepperoni she'd made." Sexy. [Page Six]
---
Justin Bieber has wanted to "bang" Selena Gomez since 2009. Does he know what that means? "Bang" is sex. [TMZ]
He snubbed a kid with Downs Syndrome who raised money to see his concert. What else do you expect at this point? [Radar Online]
And Selena celebrated her 21s birthday by watching a lady crush a beer can with her huge boobs. [TMZ]
AND here is some music video she just released, if you give even one or two fucks about that. [NYDN]
Rihanna went outside in a mesh shirt one of the dead male models at the beginning of Zoolander would wear, and no bra, and her nipples are pierced. Guten morgen, errybody. [Ocean Up]
Lady Gaga details her former coke use with a friend writing a book about her one-time crowd, Rivington Was Ours: Lady Gaga, The Lower East Side and the Prime of Our Lives: "I used to do bags and bags of it. Mostly when I was getting ready to go out, while I was putting on my makeup. I'd get a delivery and then put on some Bowie and treat myself in the mirror. But I only ever did it alone. That was my one rule."
Lawsuit aside, I'm pretty jealous of anyone who gets to hang out with Kevin Hart. [TMZ]
Rose McGowan got engaged to an artist named Davey Detail. [People]
Amanda Bynes stole her dealer's weed and now he's boycotting her. [Radar Online]
Emma Stone bobbed her hair, which is also red once again. Cutecutecute. [People]
"Prince Charles inspects meat, cow heads as grandson is born." K. [Us Weekly]
Rick Harrison from Pawn Stars got married. SORRY LAYDEES. [Us Weekly]
On vacation with her family, Gwyneth Paltrow ate fried clams. Not a euphemism. [Page Six]
The Obamas congratulated the Royal Duo on their baby. [Gossip Cop]
Dudes catcalled at Doutzen Kroes while she shot a Victoria's Secret ad in Grand Central. [Page Six]
Alec Baldwin had a fit when he couldn't find valet parking in the Hamptons. Someone start a Change.org petition. [Page Six]
Prince joined Jay-Z and Justin Timberlake onstage at Yankee Stadium. Yankees players will be mysteriously getting pregnant for generations. [Page Six]
Dennis Farina has passed away. So sad. [TMZ]