Did you really think there was some chance that Beyoncé would let two little freeloaders growing inside her womb keep her performing at Coachella in April? If so, you clearly have not met Beyoncé. (...have you met Beyoncé? What does she smell like? I bet she smells like a rare orchid.)

This is a woman who didn't even flinch when an earring was brutally torn from her ear lobe by her own traitorous hair. Beyoncé could take a bullet to the neck and she would still finish out her performance of "Formation." She's certainly not about to let anything as pedestrian as "twins" keep her from fulfilling her obligation to her fans.
From TMZ:
Sources involved in pulling off Coachella tell us Bey has no intention of canceling, and has already booked 2 other big artists to join her onstage. She's made housing arrangements out in the desert for her guest stars, and we're told both knew well in advance that Beyonce's preggo.
So there. Beyoncé is performing at Coachella, and if she doesn't, we'll know for sure she's been body-snatched.
[TMZ]
---
Jennifer Lopez is an inspiration. That is all.
G/O Media may get a commission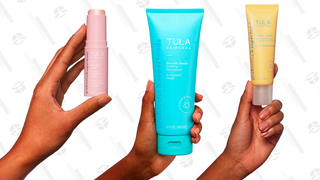 [TMZ]
---