In interviews that aired on CBS's This Morning and The Today Show Friday, Beverly Johnson spoke about her Vanity Fair essay published yesterday, where she wrote that in the 1980s Bill Cosby drugged her in a probable attempt to sexually assault her.
"I most certainly did not think of my legacy as the first African American supermodel to grace the cover of Vogue–and drugged by Bill Cosby," Johnson told Today, while also reiterating the details of her story as outlined in Vanity Fair: that, when she was spending time with Cosby at his apartment in New York, he basically forced her to have a cappuccino which she knew almost immediately was roofied.
"I knew he was trying to take advantage of me," Johnson said in her interview on This Morning. "But this goes above and beyond making a pass at someone."
Johnson explained that she and her family were concerned that telling her story would hurt her, but that ultimately, she felt compelled to share after hearing the similar stories of the many women who have come out.
G/O Media may get a commission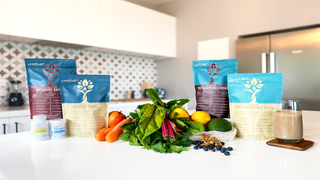 "I want to stand with these women that have come out. I want to have a platform for one out of six women who are sexually assaulted," she said. "This is bigger than Bill Cosby. This is about women and violence on women. This is about women finding their voice. I feel that Cosby took my power that evening and that I took my power back."
Image via Ben Gabbe/Getty