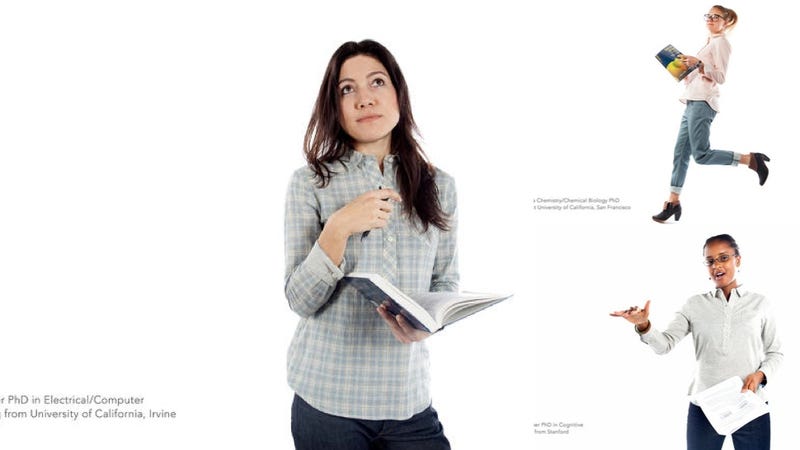 Betabrand is best known as the company that makes fancy sweatpants, interesting boxer shorts and shiny discopants. They're also famous for their Vagina blanket made with Vagisoft technology. But for their new spring collection, they have a different gimmick: using certified smarties to model their clothes.
Though the company's usually uses friends and family of employees as their models, as founder Chris Lindland told AdAge, they found these women through Facebook and email blasts:
"When you look beyond the ranks of the professionally beautiful, photography becomes a lot more fun. Our designers cooked up a collection of smart fashions for spring, so why not display them on the bodies of women with really big brains?"
Betabrand is into celebrating their customer base and they have something similar planned for their next campaign. They're running a contest asking customers to submit photos of themselves wearing at least one article of their clothing to be used on a big billboard in downtown San Francisco. "Ideally, this photo should also be entertaining, awe-inspiring, supremely idiotic, or some combination thereof," they note. You can vote for your favorite – or submit your own – here.