Democratic presidential candidate and Vermont senator Bernie Sanders will support amendment to the 2005 law on gunmakers' liability for which he voted. He announced this decision on Saturday, January 16.
Over the course of his campaign, fellow Democratic candidate Hillary Clinton has, the New York Times reports, drawn on Sanders' 2005 vote "to attack him as weak on gun regulations." In response, Sanders has emphasized that he "was trying to shield small gun dealers who followed the law from expensive litigation."
But now, Democratic senator Richard Blumenthal, from Connecticut, and Democratic representative Adam B. Schiff, from California, have introduced a proposition "to rescind portions of the 2005 law granting broad immunity from lawsuits to gun manufacturers and dealers." Senator Sanders has suggested an amendment to this legislation that "would require the Commerce Department to monitor and report on the law's impact in rural areas and on the availability of hunting supplies, including firearms, sold by non-negligent local gun stores."
In the past, Sanders has explained what Clinton calls a weak gun control record as a need to take his Vermont constituents—many of whom hunt—into consideration. However, in a recent statement he has noted the importance of heightening regulations:
"As I have said for many months now, we need to look at the underlying law and tighten it up...I do want to make sure that this legislation does not negatively impact small gun stores in rural America that serve the hunting community."

G/O Media may get a commission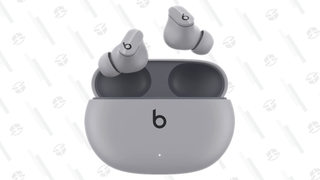 Sanders also made public his support for President Obama's executive actions, and has voted "for a number of gun control measures, including a ban on assault weapons, improved background checks, and eliminating the so-called gun-show loophole, which allows the sale of firearms without background checks."
With a Republican-dominated Congress it's unlikely that Blumenthal and Schiff's legislation will get very far. But it enables Sanders to counter Clinton's claims regarding his looseness on gun regulations.
---
Contact the author at rachel.vorona.cote@jezebel.com.
Image via AP.