In a statement issued yesterday, on the anniversary of Roe vs. Wade, Bernie Sanders called for the repeal of the Hyde Amendment.
"As president, and as someone who has a 100 percent pro-choice voting record in Congress, I will do everything that I can to protect and preserve a woman's right to an abortion," Sanders said. "Women must have full control over their reproductive health in order to have full control over their lives. We must rescind the Hyde Amendment and resist attempts by states to erect roadblocks to abortion."
The Hyde Amendment, which bans Medicaid coverage of abortion, has been part of an ongoing debate between Hillary Clinton and Sanders over reproductive rights. Earlier this month, Clinton publicly committed to repealing Hyde when she accepted Planned Parenthood's endorsement. Though Sanders has voted against the Hyde Amendment on numerous occasions, the single-payer health care plan he released last week made no mention of reproductive rights.
MSNBC reports that Ilyse Hogue, president of NARAL, which also endorsed Clinton, questioned why Sanders' plan left out reproductive rights. "In a political landscape this hostile to reproductive rights, words matter – as do their absence," Hogue wrote. "If he won't say the words now, how can we trust that he will hold the line?" Emily's List had also said that Sanders' health care plan treated reproductive rights as an "afterthought."
Sanders' statement comes on the heels of an interview where he referred to Planned Parenthood as part of the "establishment" he is "taking on." Missteps aside, having both Democratic candidates firmly commit to repealing the Hyde Amendment is an important shift in the reproductive rights debate.
G/O Media may get a commission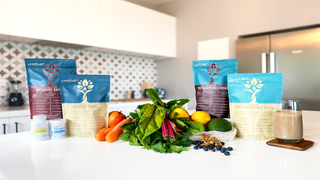 Image via AP.