On Sunday, March 27, Bernie Sanders spoke about campaign finance on CNN's "State of the Union" Sunday, referring to George Clooney's upcoming fundraiser for Hillary Clinton as "obscene." Guests at the April 15 event will pay as much as $353,400 for two seats at the event.
Yahoo! Politics reports that "Clinton is asking donors for $353,400 for two seats at the head table with herself, Clooney, and his wife, Amal, at...the event in San Francisco. The next night, the Clooneys will host A $33,400 per person fundraiser for Clinton at the couple's Los Angeles home."
Sanders professes to be a fan of Clooney's acting, but he's vehemently opposed to lavish fundraising events like these. And he assigns the brunt of the blame to Clinton.
"It is obscene that Secretary Clinton keeps going to big-money people to fund her campaign," Sanders argues in his interview. "I have a lot of respect for George Clooney. He's a great actor. I like him...But this is the problem with American politics...Big money is dominating our political system. And [my supporters and I] are trying to move as far away from that as we can."
G/O Media may get a commission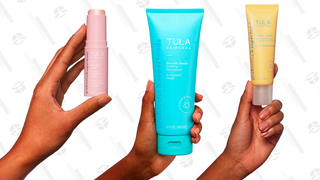 Sanders notes that donations to his campaign average around $27 per person. And when he holds events, tickets cost "$15 or $50." As a "self-described democratic socialist" relying on small donations rather than super-PACs is a fundamental part of his campaign ideology.
"It's not only this Clooney event," he explained on CNN. "It is the fact that [Clinton] has now raised well over $15 million from Wall Street for her super-PAC, and millions more from the fossil fuel industry, and from the drug companies."
Clinton currently leads in the Democratic primaries, but on ABC's "The Week" Sanders voiced his optimism that "he can make up the ground" in the remaining state primaries.
"In fact the momentum is with us," he asserts.
---
Video via YouTube.