Best-case scenario: Ben Carson tried to stab someone. Alternate scenario: Ben Carson has been lying for years about trying to stab someone when he was 14, a kind of extreme knives-to-surgical-riches story that's now falling apart when the gentlest breeze is blown upon it.
The story, as it's generally repeated, is that when Carson was 14 he tried to stab a friend and/or classmate, only to have his knife hit the kid's belt buckle and break. As he put it on Meet the Press recently, he's a changed and considerably calmer man:

"As a teenager, I would go after people with rocks, and bricks, and baseball bats, and hammers. And, of course, many people know the story when I was 14 and I tried to stab someone. You know, fortunately, you know, my life has been changed. And I'm a very different person now."
The heartwarming stabbin' story is a pivotal moment in Carson's memoir, Gifted Hands, and in the TV movie made from the book, the instant that Carson reconsiders his temper and begins to find God.
But as Gideon Resnick at the Daily Beast pointed out last week, the story has shifted considerably over the years. Sometimes Carson and his psuedonymous friend "Bob" are at Bob's house when Carson gets mad that Bob flipped the radio dial to another station. Sometimes it's painted as a random street encounter. Sometimes "Bob" is the villain, as in 2014: "I had been minding my own business when a classmate came along and began to ridicule me."
G/O Media may get a commission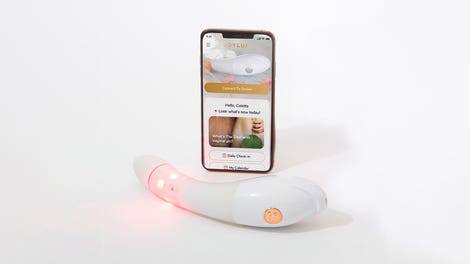 $50 Off
Joylux vFit Gold Device
In every instance, Bob ends up nearly-stabbed, with his belt buckle to thank for deliverance. CNN reported Thursday that in conversations with Carson's childhood friends and acquaintances, no one recognizes the story or the violent kid being described:
All of the people interviewed expressed surprise about the incidents Carson has described. No one challenged the stories directly. Some of those interviewed expressed skepticism, but noted that they could not know what had happened behind closed doors.

Gerald Ware, a classmate at Southwestern High School said he was "shocked" to read about the violence in Carson's book.

"I don't know nothing about that," said Ware, who still lives in southwestern Detroit. "It would have been all over the whole school."
Carson's campaign manager told CNN in plain terms they wouldn't answer questions about the incident:
"Why would anyone cooperate with your obvious witch hunt?" Williams wrote in an email last Friday. "No comment and moving on...... Happy Halloween!!!!!"
(We can all agree using that many exclamation marks is an unquestionable criminal offense.)
On Thursday, to the more-or-less sympathetic ears of Megyn Kelly on Fox, Carson clarified that "Bob" was actually "a close relative" whose identity he concealed to protect his privacy. Moreover, he added, attempts to "smear" him are "garbage:"
"Those claims are absolutely true," Carson told Kelly of both the stabbing story and a separate incident in which he says he tried to hit his mother with a hammer. "This is simply an attempt to smear and to deflect the argument to something else. Something that we've seen many, many times before. I never used the true names of people in books, to protect the innocent. That's something people have done for decades, for centuries."
He added that he'd spoken to "Bob" today and "they were not anxious to be revealed. It was a close relative of mine. I didn't want to put their lives under the spotlight."
Early this morning, Donald Trump weighed in on the controversy as best he could:
---
Contact the author at anna.merlan@jezebel.com.
Public PGP key
PGP fingerprint: 67B5 5767 9D6F 652E 8EFD 76F5 3CF0 DAF2 79E5 1FB6
Carson stabbing, er, signing books at Barnes and Noble in Miami, November 5, 2015. Photo via AP Images