Any Given Wednesday, that new Bill Simmons show with the horrible trailers that's apparently just straight dudes screaming about sports on camera, premiered Wednesday night on HBO with Ben Affleck as its first guest. And, as you can see in the clip above, he looks drunk as a skunk.
"DEFLATEGATE," he gurgles before pounding his hands on the table. "Deflategate is the ultimate bullshit fucking outrage of sports ever. It's so fucking stupid that I can't belie—dyorisgalize they gave him a suspension for a quarter of the regular season, which would be equivalent of suspending a baseball player for forty fucking days."
But my favorite part is when he begins talking about his very good friend Tom Brady and cell phones:
"I would never give the organization as leak prone as the NFL my fuckin' cellphone so you can just look through my fuckin' emails! And listen to my voicemails? ...And I don't know, maybe it's funny, lovely sex messages from his wife. Maybe it's just friendly messages from his wife. Maybe it's, maybe Tom Brady is SO FUCKING CLASSY and SUCH A FUCKING GENTLEMAN that he doesn't want people to know that he may have reflected on his real opinion of some of his, uh, coworkers."
So basically what I'm telling you is that this show is the straight, filmed equivalent of me and my closest guy friends meeting for happy hour.
Writes TMZ:
Sources close to Affleck tell us he's stone cold sober, and the slurring is just how passionate he is about Tom Brady.
G/O Media may get a commission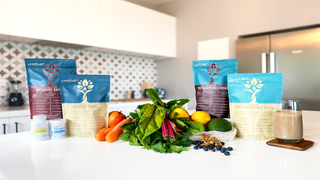 And I was completely sober when I said those things about Juliette Binoche.
[TMZ]
---
Quickly: KATHERINE HEIGL IS PREGNANT.
In a statement, the mother of two adopted daughters writes:
"The Kelley clan is thrilled to announce that we are expecting a third addition to our family. Naleigh and Adelaide could not be more excited to welcome their new sibling into the fold and Josh and I are overflowing with joy and gratitude."
I can't wait for her lifestyle blog to transition into a mommy blog!
[People]
---
---
Here are Matthew McConaughey's deeply romantic musings on the first time he saw his wife, Camila Alves: "I didn't say, 'Who is that?' I went, 'What is that?' [People]
This is the Instagram account Blake Lively is obsessed with. Click, and you will understand. [Instagram]

Ariel Winter wants you to shut up. [E! Online]

Read Dina Lohan's quote at the bottom of this and imagine your mother talking about your relationship like that. [Us Weekly]