Last weekend, I put out a call for Beauty 101 questions, and many of you wrote in with all sorts of summer beauty dilemmas, touching everything from self-tanning to sweaty faces to pedicure issues to heat rash to makeup control.
With the hot weather upon us, many commenters wrote in with summer beauty related concerns. Think you can help? Read on:
I would LOVE some advice on dealing with a sweaty face. It seems I am made of boiling hot lava, and even if it's not hot out, I have sweaty, sweaty face, and it's so embarrassing and inconvenient. It fucks with my makeup, and it's an all around pain in the ass. HELP!
Make up for summer.

Those 90 deg days with 90% humidity. How do you deal with that?
How do you adjust your make-up according to the weather? As in, I sweat like no other during the summer and end up wiping my make-up off. How best to avoid this outcome?
I have heat rash where my thighs rub together. It usually goes away when i remember to use some powder there, but I am going on a trip and would love some advice for hiding it, making it fade faster, so I can put on my shorts and swimsuit.
How do you prevent heat rash? I don't have AC this summer & am getting it on my upper torso & stomach.
I would love a post on self-tanning. I am pasty. And my skin just looks better when it's tan. But tanning naturally (with SPF, obvs) is a very slow process for me, and I can't ever manage to put on self tanner without getting streaky somewhere.
How the eff do people keep their makeup perfect during the summer. The heat plus the sweating just ruins everything.
Pedicure suggestions for those of us who aren't about to plunk down $30 in a nail salon but whose feet are looking kind of... scary?
Keeping one's feet moisturized during the day in the summertime, but not slip-slidy in your sandals?
Just to roundup:
1. How can I prevent heat rash/skin chafing in hot weather?
2. How can I do a basic, at-home pedicure?
3. How do I apply self-tanner evenly?
4. Why do certain sunscreens break me out? Do I need to use a different sunscreen on my face and body? What SPF should I be using?
G/O Media may get a commission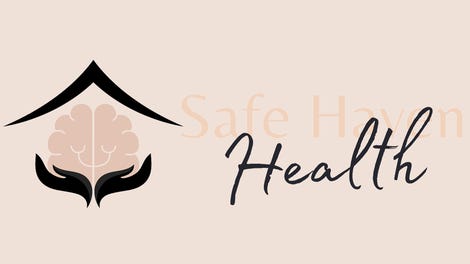 Addiction counseling
Safe Haven Health
5. How can I keep my makeup in place when I'm sweating?
6. What's an easy, weather-friendly makeup routine?
7. What's the best way to soothe sunburn?
8. How can I treat over-chlorinated hair?
Have an answer for your fellow readers? Leave it in the comments below, or email it to me with "Summer Beauty" in the subject line by 9am Sunday. A roundup of answers will be posted tomorrow.