Why is Oscar Isaac kidnapping this poor dog? It's a question that goes unanswered in the latest Rolling Stone cover story about Isaac's incredible rising acting career and his status as the "internet's boyfriend."
Isaac has the rare fortune of being gorgeous, talented and mysterious all at once, a combination that's made him an object of affection, namely online. Rolling Stone's headline reads "Oscar Isaac: The Internet's Boyfriend Becomes a Leading Man."
Judging from BuzzFeed's frightening headlines alone—21 Times We All Fell Head Over Heels For Oscar Isaac, 27 Times Oscar Isaac Made You Pregnant Without Even Touching You, 22 Things Everyone Who Is In Love With Oscar Isaac Will Understand—it appears the lusty women of the Internet want to kidnap Isaac, lock him in a basement and torture him via cuddling. Or maybe some of us just think he's adorable and gifted.
In the profile, writer Brian Hiatt paints Isaac as a private man focused on his craft. He doesn't have a car because garages are too expensive and lives in "the same one-bedroom apartment in Williamsburg, Brooklyn he bought before his career's recent uptick," Hiatt writes. Though Isaac is flattered by the internet's rabid fascination with him, he's too "obsessed with craft, indifferent to celebrity, private by instinct" to care much:
He's bemused by the fervent female fan base he's acquired, with bloggers calling him "the Internet's boyfriend." "The Internet never struck me as being into monogamous relationships," he says with a small laugh. "It's very promiscuous, the Internet." (The Internet almost dumped him last year when an old picture emerged of him wearing a T-shirt emblazoned with the cover of Ayn Rand's Atlas Shrugged. "I liked the design," he says. "I didn't think wearing the shirt was saying I agreed with all her politics. I'm not a libertarian!")
G/O Media may get a commission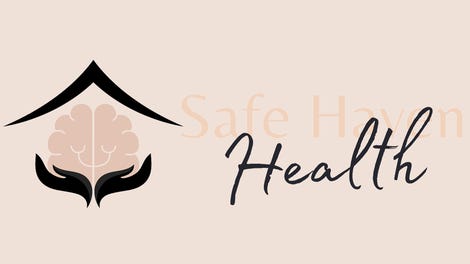 Addiction counseling
Safe Haven Health
A weird t-shirt is the most scandalous thing you'll read about Isaac since he keeps many things under wraps, including his love life.
While filming X-Men: Apocalypse, Isaac wrote a love song called "Devotion," which includes lyrics like "I'll strap your love around me like a suicide vest." RS writes:
These lyrics are as open as Isaac will ever get about his romantic life, which he guards in a manner that's as much a throwback as the Seventies intensity of his screen presence. By all accounts except his own, he does have a girlfriend: a blond documentary filmmaker named Elvira Lind who's a quarter-head taller than him. Signs of her are everywhere – he is, for example, wearing a blue baseball cap with the letters NV on the front, a nod to the hip Nord Vest neighborhood in Lind's native Copenhagen.
Right, sweet. Anyway. What's also notable in the story, other than Isaac's attractiveness and commitment to his art, is how his ethnicity (his dad is Cuban and mom is Guatemalan) has factored into his ability to land roles. He goes by his middle name instead of his last name, Hernandez, and says he got way more auditions only after changing his name.
"They define you – 'Latino actor, we'll just bring him in for Spanish commercials,'" says Isaac. "I'm interested in telling stories about the human experience that are not necessarily just about my personal circumstances. So how do I navigate that? I feel like I've been able to."
---
Image via Rolling Stone