The first article by Jessica Wakeman that stuck in my head was about her reconciling her feminism with being spanked. It didn't get the best reception, but I asked her to talk more about reconciling feminism and BDSM.
You wrote a while back about coming to terms with being aroused by spanking and being a feminist, and how you eventually reconciled the two. It was a piece that garnered a lot of criticism... but also a lot of positive comments from women who engage in that and other activities that fall loosely under the BDSM rubric and call themselves feminists. Where do you think your critics misunderstood what you were saying? How did you begin to view your place in the larger feminist community as a result of that article and the responses.
Well, the background story is that around 2005 or so, I was engaging in a lot of light BDSM play with my boyfriend at the time who had an extremely dominant personality. I'd dabbled in spanking play with guys in the past, but this time, the relationship itself had a dominant/ submissive aspect. I felt pretty ashamed and conflicted about that, because I identify as a feminist and being dominated seemed like something I wasn't supposed to like. So, I started Googling search terms like "dominant and submissive relationships" and eventually found whole communities of women online who are in what are called "domestic discipline" relationships (sometimes called "Christian domestic discipline," too, but definitely not all of the people who practice DD are Christians.) In DD relationships, there's a lot of spanking punishment in the relationships, as well as spanking play during sex. A lot of women in DD relationships write blogs and I found this so fascinating that I pitched an article about it for "Bitch" magazine. I interviewed women in DD relationships who identified as feminists, including women who were pursuing graduate degrees in women's studies, and their self-assuredness and confidence really made me feel less insecure about my own enjoyment of spanking. My article "Slap Happy" was published in Bitch in spring 2007, I believe. About a year or two later, I felt comfortable writing about my own interest in spanking play during sex for The Frisky.
I just assume spanking sex play will always be misunderstood by some people. I especially think some feminists can be doctrinaire: "X is always bad for women," "women do this because of X," "men do this because of X." I read a lot of pooh-poohing online of sex acts depicted in movies or TV that are really arousing for me. For example, when clips of Casey Affleck spanking Jessica Alba in "The Killer Inside Me" were released, some women were disgusted because his character is an abuser and a murderer. I just thought, "This is only a movie and it's a really hot sex scene!"
G/O Media may get a commission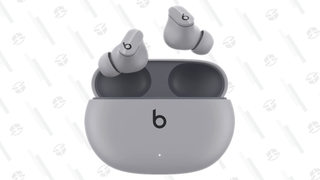 When it comes to women and sexuality, there's a lot of nuances you can't ignore and I think some feminists do so at their detriment. I wrote the spanking essay for The Frisky partially to figure it out for myself, partially to let other women who felt the same way know they were not alone, and partially to tell those other feminists, 'Stop telling me what I'm supposed to like, damn it.'
As for my place in the larger feminist community, I have been writing about feminist issues for about eight years now: feminism and media criticism, feminism and sex, feminism and politics, feminism and my personal life, and so on. The spanking essay was just one piece of thousands I've written in my life (I've written over 2,200 posts for The Frisky alone). I would never want to be pigeonholed as if writing about spanking or BDSM is the only thing I have to contribute - it's not. It just happens to be the most salacious. I would imagine Daphne Merkin, who wrote a piece for The New Yorker about how she loves spanking sex play, probably feels the same way.
Why would you say that you had so much trouble reconciling your feminism with your interest in being spanked? What about your early understanding of feminism made you believe that seeking out something you found pleasurable was in so much conflict with feminism?
It was not necessarily the act of spanking that I found difficult to reconcile, it was enjoying dominant relationships. I grew up seeing characters on TV and in movies getting spanked in a playful and sexual way ("I Love Lucy," for example) and the act itself didn't seem taboo so much as embarrassing. But wanted to be dominated by a man? Now that was taboo for a feminist. I knew intellectually that our feminist ancestors fought for us to be equals to our partners. I felt embarrassed that my grandmothers or great-grandmothers did not have the right to vote, keep a bank account in their own name, or own property, and may have been literally forced to be a maid/chef/mommy for their men. Playing around with domination and submission - being bossed around, being ordered to perform sex acts, being spanking or restrained, being verbally talked down to - all seemed antithetical to feminism by its basic definition. Around 2005, when I had my first dabblings in a dominant/submissive relationship, I found myself always wondering, "Is it OK for me to like this? How can I be a good feminist and still like a man taking charge outside the bedroom? "
But again, it comes back to what happens in the bedroom and what happens in real life. I can enjoy things in the context of sex or flirting that I don't want to happen in my day-to-day life. Once I felt secure in that knowledge, several years later, I was able to have a dominant/submissive relationship with a guy and it honestly resulted in some of the most erotic, sexually satisfying experiences of my life. To quote from my piece on The Frisky about it:
As part of our "play," I would ask him permission to do lots of things. I told him about all the kinds of bras and panties in my drawers and each morning he'd tell me which ones to wear, which I would send him in a photo. I would ask him how to dress each morning. I would ask him if I could watch a movie or if I had to work on writing a freelance article more. If I "disobeyed" him during this sexy-talk "play," he would tell me over the phone or over IM how he would "punish" me.

But it was the sexual domination that was most amazing to me. Even though we physically had not been intimate with each other yet because of his girlfriend, we had phone sex with each other frequently where he'd verbally explain to me how he was going to spank me. And much of our IM chats and emails were dirty talk about future spanking "punishments" to come: He would promise I'd be spanked 10 times for this or that infraction. He'd also tell me whether he was going to spank me with his hands or with his paddle. And, of course, we would talk dirty at length about having intercourse. Through all of this, he wanted me to call him "sir."
One common critique of women that engage in consensual BDSM play is that they are acting out patriarchal fantasies, rather than engaging in acts that legitimately bring them pleasure. Another is that women engage in such play because they are coerced, or because they are "taught" that such things are sexy because they or their partners saw it in porn. How would you respond to that?
Ugh, I hate this question.
Fact: Spanking play is a sexual fetish.
Fact: Fulfilling that fetish with men I trust legitimately gives me pleasure.
Fact: To that end, spanking play is no different from other fetishes like cross-dressing or golden showers.
Yes, the fact spanking play involves being physically hit by your partner(s). I know as well as anyone else about your culture's problem of violence against women. But I can choose to put my trust in men and do things in the bedroom which would be inappropriate in the outside world. The phrase people use in the BDSM world is "safe, sane and consensual" and for me, spanking play is all of those things. The bedroom is a special place to ask out fantasies, not to adhere to political correctness.
The argument that women who enjoy BDSM are "taught" they should be submissive in bed is insulting to me as a feminist: I'm not a little girl who needs other people to tell me what's best for me. I choose to trust the men I "play" with." I know what kind of pornography and erotica turns me on. I know what kind of touch turns me on. I know what kind of words and tone of voice turn me on. In fact, there's sort of a joke in BDSM that submissives are actually the dominant ones because they have ultimate control (like with a safe word). As far as spanking play goes, I've always been the ones telling men to do this to me, to do it harder, to do it softer, and when to stop. I guess you could argue that I've been brainwashed into being kinky, but that would be a reach.
And this should be obvious but it's worth saying: a real physically or emotionally abusive relationship is not "safe, sane and consensual."
You have said, on Twitter [and, I think in your writing, but please correct me] that you have a long-term (male) partner. Would you characterize your relationship as pretty equal, in and/or out of the bedroom? Do you feel that your interest in this play affects the equality of your relationship outside (or inside) the bedroom?
Yes, I'm in a long term relationship with a male partner, who I hope will be my life partner. Our relationship is really as egalitarian as we both know how to make it be in every aspect of our lives. I don't know if this is because we don't have a dominant/submissive relationship, but I'd like to think if I ever wanted to have that with him, we would be still be equals. We split chores evenly, contribute evenly to the rent and household expenses, etc. My sexual pecadilloes as far as spanking play are actually a really small part of our relationship as a whole and I can't say they have any bearing on our relationship.
First Time For Everything: Getting Spanked [The Frisky]
Girl Talk: I Wanted To Be Dominated [The Frisky]
bixentro on Flickr" />