Last May, Jason Phillips, the bullpen catcher for the Seattle Mariners, spotted a lovely lady in the stands. He felt like he had to make a move, so he wrote his name on a baseball and tossed it to her.
According to the Seattle Times, the game went extra innings, and Phillips "couldn't wait to return to the clubhouse and check his messages." When he finally did, he had a text message which read: "My name is Molly. Nice to meet you."
This Sunday, after the Mariners play Cincinatti, Jason Phillips and Molly Ray will get married. In the bullpen. "It kind of has to be there," Phillip says. "It's only right."
So now is the time we try to name the Oxygen or Lifetime Movie this story will probably be turned into. First guess: Nice Catch.
Cupid Strikes: Mariners Bullpen Catcher Marrying Woman He Spotted In Stands [Seattle Times]
G/O Media may get a commission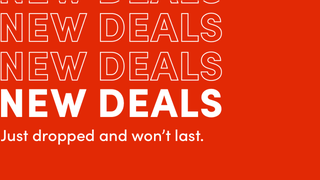 Up to 70% off
Wayfair - Cyber Week Deals