Last night, Barbra Streisand did a show at the new Barclays Center in Brooklyn — her hometown — and it was a sold-out show with 19,000 folks in the seats. As the New York Times reports, she exclaimed, "I've come home at last!" It was a big deal for the 70-year-old EGOT winner, as Entertainment Weekly's Jessica Shaw points out:
The last time she did a solo show in Brooklyn, she told the cheering crowd, was when she was 8 and singing on a stoop on Pulaski Street.
In any case, people lost their shit over Babs.
Emma Brockes of the Guardian writes:
Babs killed it. I sobbed.
The lady to the left of me had seen her four times before. The man to the right of me (my friend Terry) had flown in from Hawaii to see her, with seven of his friends. One of the two sisters we met in the bar before the show had put down $6,000, once, to see her in Vegas, which was absolutely worth it, she said, even though she can't stand her politics.
New York City mayor Michael Bloomberg skipped the Yankees game to see Babs; of baseball, he said: "I'm not that big a fan." Snap!
The subway was packed with Streisand enthusiasts, a fan named Robin Schrieber told Transportation Nation:
"Everybody was going to the Barbra concert," Schreiber said. "People we knew, people we didn't know, everybody was talking to each other. No one knew where they were going, it was like 'Are you going to Barbra?' 'Where do we get on?' 'Where do we get off?' We all just kind of went en masse together."
G/O Media may get a commission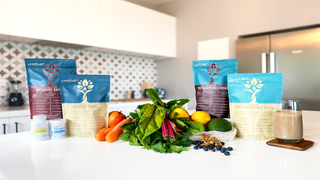 A 51-year-old woman named Robin Lipman — who saw A Star Is Born 163 times — flew from Florida to see the show and told the Wall Street Journal:
"She could sing 'Happy Birthday' and I would pay 10 million dollars to hear it."
Jill Zarin was tweeting from the show.
So was Katie Couric, who ran into Gerard Butler.
Rashida Jones was also in attendance.
As was Mo Rocca.
And Julie Klausner!
Obviously it can't compare to seeing Streisand live, but here are a couple of clips from the show.


Video: Brooklynite Barbra Streisand Played 1st Brooklyn Show Ever Last Night [Gothamist]
Streisand: As if she never said goodbye to the stage [USA Today]
A Sentimental and Glorious Brooklyn Homecoming for Streisand [NY Times]
For Barbra, I'll Take the Subway - Brooklyn's Barclays Center Passes Second Traffic Test [Transportation Nation]
Mayor Bloomberg attends Streisand concert instead of Yankees playoff game [NY Post]
Barbra Streisand Barclays Concert: Legend Returns To Brooklyn For First-Ever Hometown Performance [HuffPo]
Hello Brooklyn! On the scene at Barbra Streisand's concert [Entertainment Weekly]
Barbra Streisand Dismisses Romney as 'Chameleon' [Rolling Stone]
Barbra Streisand comes home with Brooklyn concert [Newsday]
People, People Who Need Barbra [Wall Street Journal]