Well, someone tell me, when is it Bab's turn? Don't she get a dream for herself Starting now, it's gonna be Bab's turn. Gangway, world, Gypsy's going to the big screen. Starting now, she bats a thousand! This time, boys, she's taking the bows aaaaaaaaaand...
CASTING HERSELF AS ROOOOOOOSE.
According to Variety:
STX Entertainment is in advanced negotiations to make Gypsy with the Grammy and Oscar winner taking the lead role, and Oscar winner Barry Levinson (Rain Man) directing. Production on the film hit a snag last fall after Universal Pictures put the project into turnaround. It had been developing Gypsy for several years, stretching back to STX chairman Adam Fogelson's days as the movie studio's head.
Gypsy is an adaptation of 1959 musical about the intense upbringing of legendary burlesque star Gypsy Rose Lee. With lyrics by Stephen Sondheim, music by Jule Styne, and a book by Arthur Laurents, the play originally starred (and was written for) Ethel Merman as Rose, Gypsy Rose Lee's overbearing stage mother.
A coveted role, Rose has previously been played by Bernadette Peters, Tyne Daly, Patti Lupone, and—in the 1993 televised musical—Bette Midler. It's only natural that Streisand, herself a musical theater legend, will step into the part next.
G/O Media may get a commission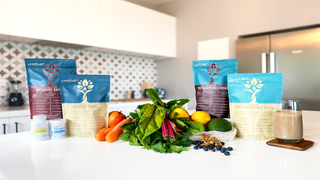 As STX chairman Adam Fogelson puts it, "It's Barbra Streisand doing one more, if not the last, movie musical of her career."
The film will be produced by Silver Pictures and is currently being adapted for screen by Richard LaGravenese.
Curtain up! Light the lights! We got nothing to hit but the heights!
By the way, here's Patti Lupone screaming at an audience member for recording her performance of "Rose's Turn" in 2009. G'bless.
---
Image via Getty.