Barbara Lee, one of the most progressive member of the House, lost her bid for House Democratic Caucus chair last week to Hakeem Jeffries. She was reportedly undermined by outgoing caucus chair Joe Crowley, who spread the rumor that Lee had donated to his primary challenger, Alexandria Ocasio-Cortez, insinuating that Lee supported her campaign against Crowley's incumbency. (In reality, Lee only donated to Ocasio-Cortez after the primary, and also this is some seriously petty shit.) A number of Democrats who had committed to supporting Lee secretly flipped their votes last minute.

In the wake of her loss, the Democrats are left without any women of color or true progressives in leadership positions. To rectify this fact—which looks, well, pretty bad for a party that holds itself up as a champion of women of color and progressive policies—it was reported by Politico on Friday that Nancy Pelosi created a new leadership position for Lee by adding a third co-chair on the Steering and Policy Committee.
The committee will have to vote on Pelosi's recommendations. As Politico notes, the position, which assigns Democrats to committees, isn't quite the same as caucus chair:
Even with the decision to appoint Lee, her job as steering co-chair is much more behind the scenes compared to caucus chairman or some of the other positions on Democrats' sprawling leadership team."
G/O Media may get a commission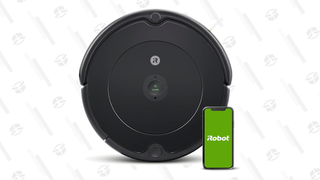 35% Off Black Friday Deal
iRobot Roomba 694 Robot Vacuum
Lee has long proven to be a moral compass for the caucus—most famously being the only dissenting vote against the Authorization for Use of Military Force after the September 11 attacks. There's no question that the party desperately needs her leadership.