Babs lives?
Here's all the shit we couldn't cover today:
According to the upcoming book The Matriarch: Barbara Bush and the Making of an American Dynasty, Barbara Bush—deceased wife of also deceased President George H.W. Bush—blamed President Trump for the heart attack she experienced in 2016. She cited "angst" for her condition, specifically Trump-induced angst. Okay! [USA Today]

A federal judge has blocked Medicaid work requirements in Kentucky and Arkansas. [Washington Post]
Stacey Abrams gave a coy response to questions regarding a rumored joint ticket with Joe Biden in 2020:
A 10-year-old child from Guatemala was allegedly drugged and sexually assaulted in U.S. custody after he was separated from his father at the U.S.-Mexico border [CNN]
Cool: Big Pharma is profiting off of a HIV treatment that was funded by taxpayers and could potentially help way more people. [Washington Post]
The white supremacist who fatally struck Heather Heyer with his car at the Charlottesville Unite the Right rally in 2017 has pled guilty to federal hate crimes. [Washington Post]
Presidential candidate Pete Buttigieg hates Chick-fil-A's politics, but loves the chicken! [CNN]
Facebook is promising to ban white nationalists from its platform. I'll believe it when I see it, which will be never, since I don't really go on Facebook. [Washington Post]
And here's a cool video of a dude who knows his fucking rights:
G/O Media may get a commission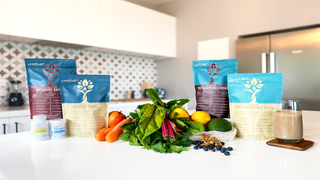 Here are some tweets the president was allowed to publish:
This has been Barf Bag.