An important turning point for Kim Kardashian, and arguably the culture, was the point early on in her courtship with Kanye West when she allowed him to essentially KonMari her closet. Aired on a 2012 episode of Keeping Up With the Kardashians, it depicted West rifling through the assortment of furs and high-end club gear and tossing a good half of it after he deemed her fashion sense "not cool enough." The culling, she later admitted, made her cry.

Since then, Kardashian's wardrobe has been a severe assortment of taupes, tans, and basic black, a perfect color-symbol of Kanye's tamping down of her own fashion sense, however "uncool" it may have been. In the times when I'm feeling empathetic towards Kim Kardashian, and thinking about the strange and largely unprecedented life she leads, the closet cleaning is precisely what my mind drifts to, a sad relinquishing of personality to accommodate: (A), her man, (B), her self-absorption, which reads to me as having a distinct veneer of insecurity, and (C), her need to be clocked on the pop-culture barometer—a few years before, with Kanye's help, she became it.
Most of Kardashian's wardrobe since has been an assortment of cherry-picked, well-regarded designers who have called themselves friends of the Kardashian-Wests—Givenchy's Riccardo Tisci, Céline's Phoebe Philo, Saint Laurent's Hedi Slimane (former friend, anyway)—but perhaps none so close as Olivier Rousteing, the French creative director of Balmain and designer who almost acts, somewhat, as the Kardashians' personal couturier. Most recently, Rousteing collaborated with Kanye West to outfit the Kardashians and the Jenners for West's blow-out Madison Square Garden fashion presentation/listening party, outfitting them in distressed fabrics that contrasted with beadwork resembling gaudy dining hall chandeliers in a corporate meeting room at a Las Vegas resort and casino.
"Gaudy" is a word often associated with Rousteing's wares, but it's less of a slur than accurate; he is one for excess, for muchness, for throwing the baby out with the bathwater and tossing in her sister, too. So his show today at Paris Fashion Week wasn't a surprise in that sense—a somewhat maniacal pastiche of ruffles and lace and bustiers and ostrich feathers and sheer striping and brocade and tassles and beads and velvet and fur and suede and fringe and embroidery and—goddamn. Oh, wait... you're worried? Don't fret babe, it's all belted.
But what was somewhat surprising was how closely this vision for Fall 2016 is in spirit, if not hue, of much of the clothing Kanye wanted to toss from his future wife's closet back in 2012—Charlotte Russe party gear at Bugatti prices, pieces that are high-end because they are constructed that way and because we are told it is so, but that if we saw them in a Forever 21 (or a version of them, as we inevitably will), we would feel confused by the concept.
In short, it's utter trash, but because of that—and I'm a bit confused by this sensation, because I find it overwrought and utterly hideous—I fucking love it. In a way, it's allowing Kim Kardashian, the most obvious muse for this collection, a stealthy path back to the original Kim, before the Kanye closet-clean. (For part of the soundtrack, an orchestra played an instrumental version of Kate Bush's "Running Up that Hill": "Is there so much hate for the ones we love? Tell me, we both matter, don't we?") She can wear these clothes and be reminded of her nascent days, when her life was about struggle and being paid hefty fees for promotional appearances at nightclubs with monosyllabic, out-of-reach names like Pure and Tao and 1OAK.
I recently became nostalgic for Kardashian's Hervé Léger years, the era in which she seemed to wear exclusively bandage dresses on the red carpet, and which even then propelled sales of the notoriously expensive design. (A simple one now retails for $1150 on Shopbop.) I am reminded of a simpler time, when Kardashian wore what she wanted because she wanted to, because she was a frequent denizen of—and philosophical target market for—all those parties in LA that Kanye no longer wants to attend. She seemed to be having more fun then—at the very least, she smiled more in pictures. These days, she's bound, by love or by waist trainer. And Rousteing is doing to best to make sure she takes that literally.
G/O Media may get a commission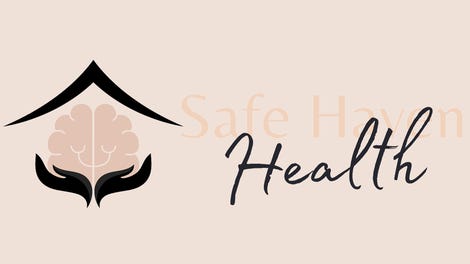 Addiction counseling
Safe Haven Health
---
Contact the author at julianne@jezebel.com.
Images via Getty