An employee at Framboise Patisserie in Queens allegedly told a prospective hire that she wasn't qualified for a "counter girl" position because she's black. I think I just won employer discrimination bingo!
Jamilah DaCosta, 25, says co-owner Patty Meimetea told her she wasn't right for the advertised "counter girl" job (profesh title) because black workers are scary and don't belong out in the open. After a trial, the city Human Rights Commission fined the bakery $25,000 for racial and gender discrimination, because you're not allowed to seek "counter girls," either.
"I felt hurt. I was disgusted," DaCosta told the New York Daily News. "Before I could even pull out my resume or start a formal interview, she was telling me all this negative stuff — she couldn't hire me because I was black, I would scare away her customers."
More info:
According to DaCosta and the commission, when DaCosta came in for the interview, Meimetea quickly started quizzing her about her nationality. DaCosta said she was American, but after the owner pressed her, she said she was Jamaican and Lebanese, according to the decision.

She told DaCosta her husband would be angry if she hired a black worker for the counter — and said she would hire her if there were a job open in the kitchen, where no one would see her.

She also suggested applying for a job at another Queens bakery where bosses wouldn't care what the workers look like — and told DaCosta to look at the pictures hanging around the bakery, pointing out they were all of white people.
G/O Media may get a commission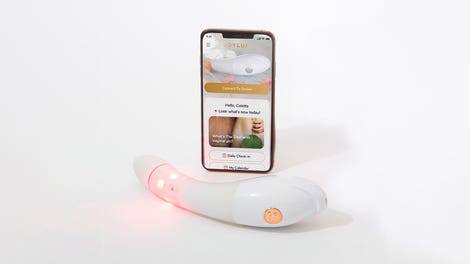 $50 Off
Joylux vFit Gold Device
The owners say that's not true, but the commission didn't buy it, especially since they also haven't hired a black person (or man) to work at the counter in the three years they've been in business. The bakery will have to pay $10,000 in damages to DaCosta, a $10,000 fine for racial discrimination, and a $5,000 fine for gender discrimination for the "counter girl" ad. Justice is sweeter than cookies.
Image via Flickr.