While we were all busy trying to decide which joke about George Clooney was the most gratuitous of the Golden Globes, comedian and actor Aziz Ansari was spending his Sunday evening devoted to more worthy causes. Specifically, he was calling out Fox News pond scum Rupert Murdoch for his legacy of racist bullshit and doing a spectacular job of it..
According to Mediaite, Ansari started tweeting to expired carton of skim milk Murdoch during Sunday's Golden Globe ceremony. It seems as though on Sunday, instead of just shutting the fuck up and sticking to his same racist bile, Murdoch decided to drop some touchy-feely "We Are the World" nonsense about the Paris peace rally that occurred in the wake of the Charlie Hebdo attacks. Oh hell NO, said Ansari.
Perhaps the best response thus far has come from comedian Ansari, who was born in South Carolina to a Tamil Muslim family originally from India. Although the Parks & Recreation star openly considers himself an atheist, he had a hilariously cutting question for Murdoch.
It all started when Rupert Murdoch posted this dumbass, totally phony tweet:
G/O Media may get a commission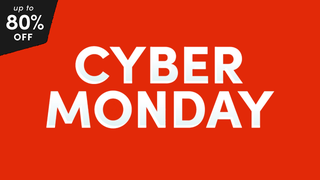 up to 80% off
Wayfair - Cyber Monday
Yeah, I'm sure the man whose network provides nonstop fuel for paranoid, anti-Islam nutjobs in this country is just so, so fucking happy we could all come together to put our differences aside. Also, he'd like us to please remember the heroic Muslim whose culture and religion he helped vilify thanks to a legacy of hate and ignorance; kthanks.
Ansari recognized this hypocrisy immediately and must have had had literal bursts of flames coming out of his eyeballs after seeing that shit. To demonstrate how utterly full of crap Murdoch is, Ansari retweeted a few of his old gems:
After that, it was pretty much on, as they say:
As you can probably guess, #RupertsFault quickly started trending on Twitter.
Hey Murdoch, maybe next time you should stay out of the backpedaling business and just stick to trying to figure out what the hell Jemima Kirke is doing.
Image via Getty.