Avril Lavigne is suffering from an undisclosed health issue, asking fans to "keep me in your prayers." On December 7, a Twitter fan account, @AvrilMusicChart posted a screenshot of a DM exchange they had with the singer, in which she revealed that she hasn't been in the studio because she's not feeling well:
"I feel bad because I haven't been able to say anything to the fans to let them no [sic] why I've been absent," Lavigne wrote. "I'm torn as I'm quite private…. I'm not feeling well. I'm having some health issues. So please keep me in your prayers."
Billboard associate editor Jason Lipshutz tweeted yesterday that he'd spoken to Lavigne's rep, who, he said, "Could not specify health issue but sounded very concerned. Confirmed it's not pregnancy."
Get well soon, Avril, so we can freely josh you about how being married to the guy from Sum 41 and then the guy from Nickelback and then releasing this video into the world would be enough to make anyone ill. [Billboard]
---
Teresa Guidice is heading to prison in about five weeks to begin a 15-month sentence on fraud charges, and she's whiling away her remaining time making cooking videos and acting weirdly chill about the whole thing. Guidice teamed up with Glam magazine to make a video about angel hair pasta with spicy shrimp:
"You would never believe anything is wrong with her," an unnamed source "close to" Guidice and her husband told People. "You would never know she is going to prison from the way she is acting."
G/O Media may get a commission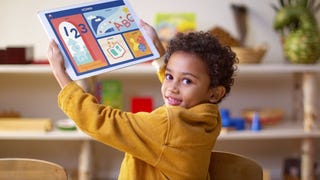 30-Day Free Trial
Homer Learn & Grow Program
How is she supposed to act? Eating carbohydrates and Gettin' Real Paid seems as sensible as anything. [People]
---
Pippa Middleton freely admits that her butt is not as majestic as Kim Kardashian's butt. She also thinks Americans have an obsession with butts, which, don't be ridiculous! We've merely been talking about yours since you wore a dress to your sister's wedding three goddamn years ago.
Middleton wrote in her apparently regular column in the Spectator:
No year is complete without a bottom story, and the 'Rear of 2014' award undoubtedly goes to Kim Kardashian, after her posterior exploded all over the internet last month. I must say that mine — though it has enjoyed fleeting fame — is not comparable. But the Kim butt story did make me pause. What is it with this American booty culture? It seems to me to be a form of obsession. Kim's aim, apparently, was to break the internet, but I'm not sure she's going the right way about it.
At least Kim monetized everyone's obsession with her butt, Pippa, which you've utterly failed to do. The rest of Pippa's column features weird, random, barely strung-together ruminations about her experiences Christmas shopping, salmon fishing and "cowboy dancing." Reading it makes me feel like I'm missing something about British culture, so I guess we're even. [Spectator]
---