Leave it to Taylor to tidy up a squabble quickly and, if possible, in the most maximalist way. Mere days after a social media-based tiff, misunderstanding, whatever you want to call it, Taylor invited Avril to the stage at her San Diego show. They performed "Complicated," Taylor beamed and squeezed Avril — everything was beautiful again.
On April 23, Avril protested a Taylor fan's Tumblr post that favorably compared the way Taylor interacts with her fans to the way other stars—including Avril—do. Taylor "liked" the post, which of course further fueled the fire.
Avril then followed up by tweeting a collage of pictures meant to demonstrate that she, too, super adores her fans.
G/O Media may get a commission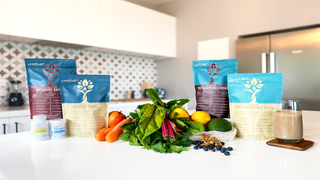 But as they shared the stage and belted out the the lyrics to Avril's debut single, "warring fandoms" were implicitly called to lay down their arms. "Taylor loves Avril," reads the caption to this photo:
Of course Taylor attacks on all social media fronts. Twitter, too, needed to know that love and only love exists between the two pop stars.
Avril, for her part, seemed charmed by the Professional Best Friend. Such is the potency of Taylor's #squad power.

So in case you had any further questions, Taylor Swift remains bosom friends with every living creature on the globe—with the exception of Katy Perry, for those wounds will never heal—and will one day invite every one of us on stage with her.
---
Contact the author at rachel.vorona.cote@jezebel.com.
Video via YouTube. Embedded Images via Twitter/Instagram.