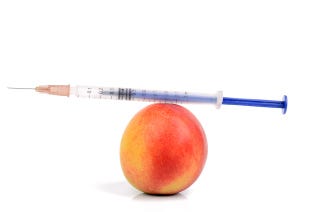 Australian anti-vaxxers who receive welfare and other childcare rebates might not be eligible for government assistance for much longer, reports NPR.
Prime Minister Tony Abbott said Sunday that the government was closing a loophole and would stop payments of up to $11,500 per child (15,000 Australian dollars) for parents who don't get their kids immunized by claiming to be "conscientious objectors."

"Parents who vaccinate their children should have confidence that they can take their children to childcare without the fear that their children will be at risk of contracting a serious or potentially life-threatening illness because of the conscientious objections of others," Abbott said. "The Government is extremely concerned at the risk this poses to other young children and the broader community."
According to the Sydney Morning Herald, the payments will stop effective January 1, 2016, which will affect a portion of the 40,000 or so Australian parents who've so far refused to vaccinate their children.
Image via Shutterstock