The Janet "Aunt Viv" Hubert vs. Will Smith beef is still strong. Recently, Hubert read her old Fresh Prince of Bel-Air co-star and his wife Jada Pinkett Smith over Jada's plea for an Oscars boycott. Here's her fiery opening line: "Miss Thing, does your man not have a mouth of his own with which to speak?"
That line alone says we're in for a ride this morning, no? Ms. Hubert continues in a Facebook video.
"And the second thing is, girlfriend, there's a lot of shit going on in the world that you all don't seem to recognize," she says. "People are dying, our boys are being shot left and right. People are hungry, people are starving, people are trying to pay bills and you talking about some mu'fuckin' actors and Oscars. It just ain't that deep."
And then come the personal jabs, where Ms. Hubert accuses Will and Jada of being salty because his film Concussion, where Smith plays a doctor who identifies the link between football and brain damage, was not nominated for an Academy Award.
"I find it ironic that somebody who has made their living and millions of dollars from the very people you're talking about boycotting just because you didn't get a nomination, just because you didn't win?" she says. "That is not the way life works baby, OK? It's very suspect to me."
G/O Media may get a commission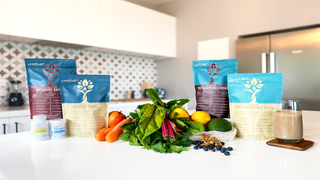 Are you dead yet? Well, Ms. Hubert isn't done. She goes on to describe when she and The Fresh Prince of Bel-Air cast asked Will to join them in asking for a raise during their show's popular run "like the white actors" on Friends. Will's response, according to Hubert was "My deal is my deal and your deal is your deal."
"Well, karma must be a bitch because here you are," she says. "You've had a few flops and you know? There are few of those out there who really deserved a nod and Idris Elba was one of them. Lord have mercy, Beasts of No Nation was incredible, that man is an incredible actor. You are not."
Are you still alive, perhaps holding on by a thread just to see how far she's willing to go?
"Maybe you didn't deserve a nomination? I didn't think, frankly, you deserved a Golden Globe nomination with that accent!" she says. "But you got one and just because the world didn't go the way you wanted it to go doesn't mean you get to go out and ask people to stand up and sing 'We Shall Overcome' for you.
"You ain't Barack and Michelle Obama, y'all need to get over yourselves," she continued. "You have a huge production company [where] you only produce your friends, family and yourselves so you are a part of Hollywood. You are a part of the system that is unfair to other actors so get real."
And just in case you think Aunt Viv is salty about the past, when Smith allegedly used his star power to get her kicked off of The Fresh Prince gravy train...
"Bitches please, it's not about being bitter," she quips. "It's about being real… the only Oscar I care about is Oscar Meyer wiener with mustard and relish."
Delicious.
---
Contact the author at Hillary@jezebel.com.