For Women's History Month, Jezebel and The Root are partnering for JezeRoot, a series that focuses on women of color, domestic workers, and sex workers.
When Linda was hired as an au pair for a family in Texas with three kids, she was promised 45 hours of work each week, plus room and board and an opportunity for enriching field trips and a chance to immerse herself in a new culture. She'd earn only $195.75 a week, but Linda—who did not want to reveal her full name to protect her privacy during pending litigation—had been an au pair before, in Pennsylvania, in 2007, and had a positive experience, so she'd applied to be an au pair for a second time. Once accepted, she flew from her native Germany to New York, where she learned CPR and nursery rhymes before traveling to Murphy, Texas to stay with her new host family. She was looking forward to another positive experience in Murphy.

But that's not what happened, Linda says. Instead, for the next two years, she felt trapped and overworked, left at the mercy of her host family, an unresponsive placement agency, and a tenuous immigration status. Linda's host family lived in a remote area where she says she was left without access to a car, wasn't allowed to take the kids for walks outside, and was monitored by camera. She claims to have been "pretty much trapped inside the house." After a year, she was placed with another family in Texas, where she took on additional cleaning duties and worked more than 45 hours per week, sometimes late at night and through the weekend.
Now Linda has joined a class-action lawsuit that represents around 90,000 current and former au pairs who are demanding fair wages and recognition of the value of their labor from the 15 private State Department-approved agencies who run the au pair program. The stakes are high: The case, if successful, could force the sponsor agencies to meet state minimum-wage requirements, require overtime pay, change how the program is marketed to au pairs, and perhaps serve as a test case for how other domestic workers can get a fairer shake.
Au pairs are different from most nannies, senior caregivers, home health aides, cleaning professionals, and other domestic workers in a few key ways. An au pair is a young person, usually a woman, from outside the US, who stays with an American host family to take care of their children, becoming, in some cases, a sort of extended member of the family. ("Au pair" means "on par with" or "equal to" in French). According to anthropologists Daniel Miller and Zuzana Burikova, unlike most forms of domestic labor, the practice began with a sheen of cosmopolitanism: as a way for young women in German and English middle-class families to learn French by staying with Swiss and French families. "The official model is of a pseudo-family arrangement in which the au pair is supposed to be incorporated within the household more as a member than as a labourer," they wrote in their book Au Pair, a study of Slovak au pairs in London, written by a former host (Miller) and a former au pair (Burikova), in 2010.
G/O Media may get a commission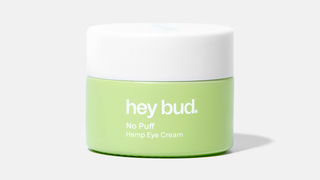 15% off
Hey Bud - No Puff Hemp Eye Cream
After World War II, according to British media and culture historian Eleni Liarou, au pairs in England became a popular form of domestic help "seen to fit with the image of the modern housewife in the 'servantless' middle-class household." By "being 'on equal terms' with her employer/host family, the au pair was free from the stigma of 'servitude', and the baggage accompanying the dark histories of the 'master-servant' relationship which had no place in a modern democracy," Liarou writes in a chapter published in Au Pairs' Lives in Global Context: Sisters or Servants. The practice gained popularity across all of Europe and was formalized by the Council of Europe in 1969. The US launched a two-year pilot program based on the European model in 1986 and now admits more than 17,000 individuals 18 to 26—most of whom are women—as "cultural exchange participants" under the US State Department's J-1 Exchange Visitor Program every year.
While the term is often imbued with a sense of vaguely continental grace due to its origins as cultural exchange between privileged European families, in reality, au pairs are a deeply vulnerable class of domestic workers who have little recourse for workplace abuse or wage theft, and it's precisely because they are usually regarded as guests, rather than workers in another's home. And yet, like nannies, au pairs might cook for the children, clean their rooms, put them to sleep, and take them to school.
While au pairs often have the same responsibilities as nannies, they do not earn the same benefits. Au pairs are time-limited: They only stay in the US for two years at maximum, and their eligibility expires after the age of 26. According to the International Nanny Association (INA), most nannies receive federal holidays and paid sick days. Au pairs, meanwhile, receive two paid weeks of vacation without any guaranteed federal holidays or sick days. Au pair earnings are also substantially lower: Agencies appointed by the US State Department deduct 40 percent of the federal minimum wage—$7.25 per hour—for room and board, resulting in a flat wage of $4.35 an hour, or $195.75 per week, for up to 45 hours of work. (State Department guidelines used to explicitly allow the 40 percent deduction, but in wake of the lawsuit, they say agencies must meet minimum wage laws, ThinkProgress reported). As part of the exchange component of the program, au pairs receive a $500 education credit—but that will likely not cover the cost of a community college course).
Contrast this with live-in nannies: According to the INA, nannies who live with the family make up a small percentage and report earning between $300 to $1,000 per week in addition to "free room and board, which usually includes a private room and a private bath." Benefits and salary vary widely based on a nanny's training, certifications, level of experience, and the job requirements. According to the INA's 2017 Nanny Salary and Benefits Survey, nannies (over 90 percent of whom do not live with their employer) make an average of $19.14 per hour and have the potential to earn more based on experience, training, and expertise.

Not that being a nanny comes with automatic protections: As a class, domestic workers are largely unprotected. While they are entitled to earn the federal minimum wage, according to the Fair Labor Standards Act, the FLSA exempts employers of domestic workers from paying them for overtime (in 2015, the exemption was lifted for home-care workers, but remains for live-in domestic service workers). At the federal level, domestic workers do not have the right to organize, are not guaranteed workplace-safety protections under the Occupational Safety and Health Act, are not protected by anti-discrimination laws like the Americans with Disabilities Act and the Age Discrimination in Employment Act, or eligible for federally-mandated unpaid sick days or leave. (Mercifully, a handful of states, including New York, Massachusetts, and California, have passed a Domestic Workers Bill of Rights to enforce such protections at the state level.)
While many au pairs are attracted to the exchange by the promise of cultural enrichment, the program is advertised to host families are flexible, affordable child care. Cultural Care Au Pair's website, for example, says, "families gain peace of mind knowing their children are well-cared for and loved by someone who becomes like an older sister" and features testimonials that claim au pairs have "cut our childcare bill in half."

However, host families and au pairs often have remarkably differing accounts of their relationship, with au pairs sometimes reporting exploitative conditions of being over-worked while host families believed the opposite. "When I was in Colombia, InterExchange told me that being an au pair would be wonderful and that I would explore another life, language, family, culture and that if anything bad happened to me they would be there to help," Johanna Beltran, the lead plaintiff in the au pair class-action lawsuit, told the Washington Post in 2015, "Instead, my host family treated me like a maid."

"The sponsors told them it was a cultural exchange, while they're billing it as cheap labor," Nina DiSalvo, executive director of Towards Justice, a legal nonprofit representing the au pairs, told Jezebel. "In reality, it is a work program. Meanwhile, [the agencies] allege that the $4.35 per hour wage is set by the federal government, which is untrue, and that au pairs cannot negotiate for a hire wage." The ongoing lawsuit, originally filed in 2014, argues that the agencies are in violation of the 1980 Sherman Antitrust Act and have colluded to set an hourly wage regardless of factors like experience, size of family, or location. The lawsuit also claims that agencies must meet state minimum-wage laws, pay overtime, and represent the program to au pairs fairly. In February, a Colorado federal judge certified 18 different classes under federal rules, meaning that an au pair meeting any of the certifications is automatically included in the suit. If the case is successful, it could upend the au pair program.
---
Although it wasn't explicitly designed to be this, the au pair program is a stop-gap solution to a larger problem: the exorbitant costs of child care in America. The US is the only industrialized nation without mandatory, federally-funded paid family leave, and for a single parent with two young kids, child care is the least affordable of all developed countries in the world. The government fails to pass reforms, or enact substantive subsidies that will alleviate the rising expenses that falls on American families—and disproportionately on women—who perform most home care work. Instead, American families and the government rely on women like Linda to fill the gap.
CV Harquail is the founder of Au Pair Mom, an online community and blog for au pairs and their host families that she says reaches up to 35,000 unique visitors per month. She observes, "Most parents who work non-standard schedules can't find actual child care in child care centers and you struggle to find a nanny, a person who lives in the US and is a professional caregiver, because most nannies have lives and families of their own and they want to work their eight-hour day and go home."
Based on the community conversations on her blog and her own personal experiences with au pairs, Harquail considers abuse or exploitation to be rare, and assumes that even when au pairs work extra hours, things will even out because they also get time off later on—say if a grandparent comes to visit for a week. "Do I think that that happens? Yes. Do I think that that happens a lot or that it is abused? No. It's a part of being in the family."

Harquail also dismisses the stories of the plaintiffs in the lawsuit, like Beltran's, as "absurd" and describes the lawsuit as "exploitative," arguing that "it's just taking advantage of the young women who have had bad experiences" and lawyers "are fanning the flames of disappointment and misunderstanding and then they are generalizing to make that look normal."
If au pairs win the settlement, agencies may be required to pay backpay to thousands of au pairs, and host families will have to meet state minimum-wage and overtime requirements, which will likely make the program unaffordable for many. Unsurprisingly, many host parents, including Harquail, are critics of the lawsuit.
"I find it hard to believe that [the experiences] are as bad as they are because I don't believe that there are au pair agencies that are that lax and that unhelpful," she says. "And also, I think it's really easy to misunderstand and misconstrue, especially with a language barrier or a language challenge, which sometimes au pairs will have because they are working in their non-native language."
"So basically, they are taking a bin of 20,000 apples and looking for the three rotten ones, then shining a spotlight on it, and then trying to take two bruised ones and make them turn rotten."
The average experience of an au pair and host family, Harquil opines, "is good."

"If its not good, it's usually great," she says. "There are bad apples out there in terms of host parents, but I don't think that is the norm by any means."
The problem is that when an au pair has an issue, the program structure incentivizes her to keep it to herself, and she has very few built-in labor protections. Agencies wield a significant amount of power over an au pair's immigration status and her ability to return to the US. Au pairs can stay for as long as two years during one visit, but the duration depends on their host family, the agency, and the ability to "rematch" should their host family not renew or extend a contract. An au pair has two weeks to match with another family; there is no guarantee that she will find a new home, and if she does not, her visa expires and she's required to pay the agency for her trip back. Au pair sponsor agencies have access to the Immigration and Customs Enforcement's Student and Exchange Visitor program database, where they denote where the au pair successfully completed the program by designating an "inactive" status, or mark them as "terminated." Nathan Arnold, Bureau of Educational and Cultural Affairs Spokesperson at the U.S. Department of State, told Jezebel via email that, "Program sponsors cannot effect the change in immigration status." However, in a 2013 paper in the Harvard Journal of Law & Gender, American University law professor Janie Chuang found that a "terminated" status sends a red flag to government officials that may prevent them from obtaining a US visa in the future.
It's also nearly impossible to enforce existing labor protections for au pairs because their designation as cultural exchange participants "gives the illusion that they're not workers who are protected by labor protections," says Chuang, an expert on human trafficking and labor migration. "It's not that labor laws don't apply, it's that there's an impression created by the label of cultural exchange that they're not workers, and therefore it doesn't occur to people that labor law is actually relevant to their situation," she explains. Families are likely to not be aware that they are technically employers who should be counting hours and keeping records. Harquail, who created a handbook she says has been widely circulated among au pair families—and even one adapted by one agency—admits that she is not familiar with labor protections. Hours are "not enforced," she admitted, "because it's not like you have to send your work log in to the State Department."
But the State Department, for its piece, doesn't agree. According to Arnold, if the State Department-approved sponsors or their employees "work with programs with an employment component, they also must have a detailed knowledge of federal, state, and local laws pertaining to employment, including the Fair Labor Standards Act," and said that the department monitors agencies by visiting headquarters, gauges program success by interviewing "thousands of exchange visitors around country."
Bill Kapler, president of agency Go Au Pair, told Jezebel via email that 91 percent of au pairs who responded to the annual State Deportment audit said they would recommend the program to others. "I know in our program approximately 50 percent of the au pairs in the program EXTEND with 6 – 12 more months," he wrote.
However, according to Chuang there are "no reliable statistics" regarding au pair experiences, and while the State Department survey claims a high percentage of au pairs are happy with the program, without transparency around the survey's methodology, the data is not necessarily credible or indicative of the average au pair experience. "The bottom line is we just don't know," she said via email.

In fact, last year, the State Department recorded 62 complaints from either an au pair, host family or another third-party member outside of an agency, and logged 3,505 complaints reported to the au pair sponsor agencies. "The most common reasons for complaints of au pairs and host families are incompatibility and/or personality conflicts with each other, disagreement over work hours and duties, inadequate child care, insufficient English language speaking ability, undesirable placement location, unreliable driving skills, homesickness of the au pair, and inappropriate behavior of the au pair," Arnold said.
The State Department stresses that most conflicts can be resolved by the agencies, but agencies are incentivized to keep the families happy—repeat customers who, according to agency websites, pay more than $8,000 in fees to find an au pair. If an au pair complains repeatedly about conditions, an agency may find her to be too much effort and opt to terminate her program.
This was consistent with the experience of Alex (who requested a pseudonym for safety reasons), a former au pair for a family in Boston who was working between the two homes of a divorced couple, often working until midnight and sleeping on her host mother's couch, as there was no extra bed for her. Alex complained to her counselor about the conditions several times, but says that she was told, each time, to have patience because the couple was going through a divorce. "I said I'm leaving," she recalls, and entered the rematch process to find another host family. This time, however, she didn't match with anyone. "I was giving the counselor a lot of work, and she is the one who arranges the rematch," Alex said, suggesting that she didn't rematch because the agency no longer wanted to work with her.
Even if Harquail and Kapler are right about the overall experience, Natalicia Tracy, executive director of worker's rights advocacy group Brazilian Worker Center, says it is flawed to discount the "high level of potential for abuse" when working alone in a home environment with minimal government oversight. "You don't know the laws, you don't know your rights, you are stuck in the workplace where you work and live at the same place," she says.

"One case is too many, and they should not be treating abuse to young women who are living outside their country—the place where they feel comfortable—and living in someone's home, as a casual incident when those are serious cases," she continues. "And usually whenever we see one, or two, or five, it's just the tip of the iceberg."