Jeff Sessions, a noted racist, filed a memo on Monday that will begin a review of "consent decrees" from the federal government to local police forces. The decrees were issued under President Obama in response to the high profile deaths of black men and women at the hands of officers, and the ensuing investigations into systemic issues in police departments.
The Guardian reports that the review will likely affect the consent decrees in places like Ferguson and Baltimore, which were thrust into turmoil following the deaths of Mike Brown and Freddie Gray, and whose police departments have long been accused of racist policing tactics. Consent decrees are lists of reforms enforced by the Justice Department when a "pattern or practice" or unconstitutional policing is discovered through investigations. Obama opened 25 such investigations. In his memo, Sessions writes, "It is not the responsibility of the federal government to manage non-federal law enforcement agencies."
Baltimore's mayor, Catherine Pugh, is unhappy with Session's memo which has been filed in her city and demands a 90 day "pause" on moving forward with the reforms authorities have been working on. The New York Times reports that Sessions' decree came just days before a hearing at the United States District Court in Baltimore, which was meant to be an opportunity for the community to weigh in on the reform agreement. Pugh objected to the delay imposed by the memo, adding that it "may have the effect of eroding the trust that we are working hard to establish."

Sessions has given speeches in the past that indicate his loyalty is firmly with police officers. In January, he commented on the necessity of scaling back lawsuits against police departments, according to CNN:
"I think there is concern that good police officers and good departments can be sued by the Department of Justice when you just have individuals within a department that have done wrong," Sessions said in January.
"These lawsuits undermine the respect for police officers and create an impression that the entire department is not doing their work consistent with fidelity to law and fairness, and we need to be careful before we do that."
G/O Media may get a commission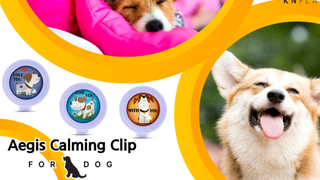 20% off
Aegis Calming Clip for Dogs
According to the New York Times, Sessions said in February that the consent agreements were "demoralizing" the police and likely creating more murder and violence in cities than existed previously.
There are currently 19 cities who have been issued consent decrees, and the potential halt to progress in all of them worries many:
The American Civil Liberties Union's legal defense fund slammed the move, calling it "a blatant attempt by the justice department to abandon its obligations under federal civil rights law and the US constitution".

In a statement, the ACLU also took issue with the attorney general's suggestion that abuse within police departments was attributable to "the misdeeds of individual bad actors".

"There is no national census of police misconduct to support the DOJ's notion that there are only a few bad actors in law enforcement. Indeed, DOJ's own investigative reports over the past eight years document systemic unlawful policing practices of local law enforcement in cities across the country."
Maybe Sessions isn't reading reports, which gives little hope for an impartial response to any "reviews."