Have you gone mad with the power to nitpick over centerpieces and passed hors d'oeuvres? Perhaps you'd like to integrate your monarchist leanings into your bridal ensemble. Or maybe you're just keen to cosplay your favorite Edwardian. Well, meet the man who'll happily sell you your very own tiara.
The New York Post has a brief write-up of Andrew Prince, the jewelry designer whose work pops up in Downton Abbey whenever they need a tiara or twelve. He's also contributed to The Young Victoria and even done a piece for Miss Piggy. As the Times explains, his designs are actually a bit of a historical mashup:
To demonstrate, he picks up a black moiré silk and crystal choker that he made for Lady Mary Crawley in "Downton Abbey." "It's not Edwardian, not Victorian, not Art Deco, but something in between," he said. The experience at Elizabeth Gage was also valuable in another way: He worked in production and learned "the nuts and bolts" of construction.
And it turns out his work is also available for especially flush brides, at stores like Bergdorf Goodman and now Kleinfeld's. (Of course.) They'll set you back, oh, $625 or more.
"Tiaras are the most useless and the most fantastic," Prince told the Post. This guy gets it. If you don't have any royal receptions on your calendar, fret not: "You can wear one anywhere today," he added. "Even gardening." In that case I'll take three or four, easy on the pearls.
G/O Media may get a commission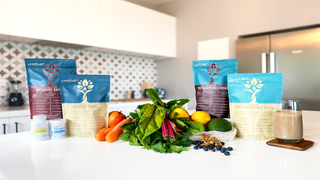 Photos via Kleinfeld.