Scram, muggles. I came here to drink butterbeer and walk around a fiberglass village pretending I'm a wizard, and I DON'T HAVE ANY BUTTERBEER. So, out of the way.
The Diagon Alley section of the Wizarding World of Harry Potter is set to open July 8th.
Via MTV:
Visitors will be able to ride the Hogwarts Express to the brand new Diagon Alley area of the park, featuring the new centerpiece ride Harry Potter and the Escape From Gringotts. And, hold onto your wands, dear Muggles, because the original trio, Harry, Ron and Hermione themselves, will make a special appearance on part of the new attraction.

There are all new shops and attractions in store for visitors, including the opportunity to wander the lobby of Gringotts Bank. Of course, the original attractions of the park, located in the Hogsmeade section — butterbeer, the dual car roller coaster, Ollivander's wand shop and more — will continue to be open for business. The original portion of the park opened in 2010.
I'm sorry. You take the Hogwarts Express directly to Diagon Alley??? What's next—are you going to tell me you've got Rufus Scrimgeour working at Florean Fortescue's Ice Cream Parlour!?!?? I mean really. Really. Take some pride in your work, Universal. Chuh.
ANYWAY JK OBVIOUSLY I WANT TO GO TO THIS. A coworker (whom I will not name because I don't know if she's as comfortable with her wizard feelings as I am) lamented: "I hate myself because I think it might be disappointing but I really want to go to Harry Potter World. Like, I know there won't be real magic and that's the best part so I'm just fearful about it."
G/O Media may get a commission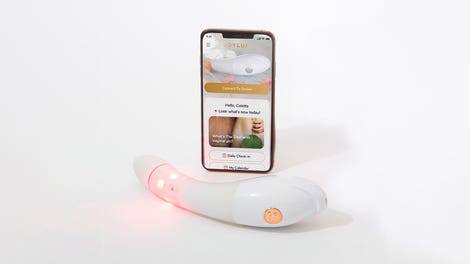 $50 Off
Joylux vFit Gold Device
And I'll tell you what I told her: Just because there isn't real magic YET doesn't mean there won't be. YOU COULD BE THE CHOSEN ONE, KATE (oops). But you'll never fly if you don't get on a broom. (Only $294.95 for a regulation Firebolt replica!)