If Donald Glover's "This Is America" music video is a reflection of America's perennial terrors—racism and violence—then the sophomore season of his hit FX series, Atlanta, is a reflection of black people trying to survive it. This season, refashioned as Atlanta Robbin' Season, opened with an armed robbery at a fast food joint, setting the tone for what was to come—each episode, someone would get robbed of something. Where last season we followed underground rapper Paper Boi, aka Alfred (Brian Tyree Henry), and his cousin/manager Earn (Glover) as they naively journeyed their way into fame, Season 2 showed our characters learning what it takes to keep it.

This season's theme of loss epitomized what it means for black people to feel stripped of our identity, safety, and self-validation, all under a looming fear of being additionally robbed of opportunity, money, or even life. Those tension points converged in Thursday night's season finale, "Crabs in a Barrel." All season long, Paper Boi had been trying to escape the barrel of poverty and danger, but some force always pulled him back in: shady friends, desperate thieves, or his under-qualified manager Earn. The latter had the potential to do the most damage as Paper Boi's fame rose, at the same time that he lacked the tools to progress further. In last night's finale, Paper Boi joined superstar rapper Clark County on his European tour—a potential career booster—right as Earn felt pressure to prove himself worthy to stay onboard.
The episode offered a callback to the beginning of the season, when Earn's Uncle Willy (played by Katt Williams) gave him a gold gun before advising him not to follow in his footsteps and become a "fuck-up." According to Willy, Earn would need the gun in the music business; nine episodes later, he was right. In the finale, when Earn, Paper Boi, Darius (Lakeith Stanfield), Clark County (RJ Walker), and Clark County's manager Lucas (Matthew Barnes) go through security to catch their flight for the tour, Earn realizes he forgot to take the gun out of his backpack. In a fight for survival, he plants the gun in Clark County's bag. It's the first bold move Earn has made in the entire series and the first time he's playing along with the cutthroat game of the music business. But he may be no match for Clark County, who boards the plane and makes his manager take the fall for the gun. Would Earn do the same for Al?
Earn is no doubt bright, creative, and smart, and yet he continually robs himself of his own potential. When you consider his reality of homelessness, poverty, violence, and the stress of trying to provide for his family in the midst of all that, his misfortunes are understandable. Still, there's no room for failure if you're black, as Darius, the group's dazed moral compass points out during a scene last night in which Earn vents about the tension between himself and Paper Boi, explaining that he's trying to keep his cousin as a client, and that he wishes Paper Boi would give him a chance to learn. Darius replies by saying it's impossible to learn without failure—even when you can't afford it.
G/O Media may get a commission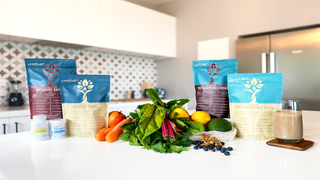 This obsession with validation recurred throughout Season 2. In the "Money Bag Shawty" episode, Earn tried to prove his worth through materialism, spending money on superficial things; and in the penultimate flashback episode, "FUBU," a bootleg shirt may have cost a child his life. The toxic grab for value and meaning has been executed in tragic dimensions through Earn and his friends, save for the times when the show used this theme to reduce black women (specifically dark-skinned black women) to tired stereotypes. In that episode, "Woods," Paper Boi's Insta-famous girlfriend Ciara (Angela Wildflower) played to the angry black woman stereotype as a way to validate her boss-bitch image.
Then in the Drake-inspired "Champagne Papi" episode, you had Van's (Zazie Beetz) friend Tami (Danielle Deadwyler), who in the episode (which already expressed the theme well enough through Van's attempt to stunt on the 'gram), stalked an interracial couple throughout a party because she couldn't stand the fact that a black man chose to date a white woman. Nothing is perfect, but Atlanta's brilliance was a bit dimmed by this cheap trope.
Besides those shortcomings, Robbin Season beautifully explored the emotional and psychological effects of carrying heavy insecurities. In the "Woods" episode, we discovered Alfred's struggle with depression. After finally finding the fame and fortune he'd been after, he learned that the celebrity life is not what it's cracked up to be—especially if you're still living broke. Escapism ran deep this season, too, from Al trying to escape his environment and depression to Earn's middle school classmate committing suicide. And in the chilling "Teddy Perkins" episode—a peak for the show, in terms of story, suspense, and horror—a Michael Jackson-like character tried to remove himself from memories of his childhood trauma through delusions and murder. It's the same burden that weighs on the psyche of the black person who isn't allowed to fail, cry, rest, or simply be human.
The visual interpretations of Glover's "This is America" music video easily overlap the events of Robbin' Season. In the video, Glover, dancing with black schoolchildren in front of chaos and destruction, juxtaposes the peculiar state of joy and pain in which black people reside, particularly black boys and girls navigating the world with innocence and caution. It's not that we're distracting ourselves from real life, so much as we're finding an inner resolve to cope with the daily reminder that our lives mean nothing as a whole to this country. Despite the level of mental and emotional anguish Earn and his crew have witnessed, they still function well enough to push through, or at least it appears that they do. As Paper Boi said in the episode, "North of The Border": "Money is important." And as the world would tell it, it can make or break your life.
"This Is America" also nicely complements "Sportin' Waves," an episode where Paper Boi had to literally perform in front of an all-white office of culture vultures just to prove he was worth them profiting from his persona. Whether it was about flexing for the world or earning the right to a better life, approval and access seemed to only be granted to those who proved they belonged. Season 2 showed its characters attempting to elevate themselves no matter the odds stacked against them. They were robbed of a whole lot in the end, except for their will to survive.
---
Kadia Blagrove is an NYC-based writer for all things life and culture. She focuses on women, people of color, goodwill, and Beyoncé. You can check out her work on KadiaB.com and catch her tweets @KazzleDazz.