BLESSED BE. It's finally here, the moment you've been waiting your whole life for: Lindsay Lohan will be penning a memoir about her life and times. Ladies and gentleman, we have an early contender for the Best Book of the Decade (sorry, Kendall and Kylie Jenner's dystopian young adult novel, you'll have to settle for second place).
According to Page Six, Lohan got a $1 million deal with HarperCollins. She originally wanted $5 million but had to settle with this measly pittance because the publishing world is crumbling or something. LiLo reportedly was keeping a diary during her 2013 stint in rehab, which will function as the core of the tome. According to an insider, it will be more like an autobiography than a memoir.
In my fantasy world, this book will be a postmodern Heartbreaking Work of Staggering Genius-type thing — one chapter will be written by the spirit of Jamie Lee Curtis, who has secretly been inhabiting Lindsay Lohan's body since Freaky Friday; one chapter will be comprised of the album liner of "Speak" (2004); one chapter will just be a hand-drawn picture of Oprah making a mad face.
HarperCollins has no comment and Lindsay's publicist has said that "there have been some conversations, but nothing official yet." To HarperCollins and Lindsay: please feel free to adopt any of my ideas. Thank you all for participating in this beautiful dream.
G/O Media may get a commission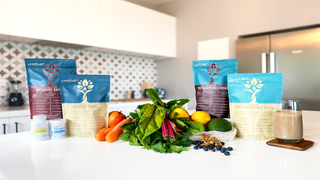 Image via Getty.