At least five people were murdered Friday in a shooting at Fort Lauderdale Airport, where police reportedly have one suspect in custody. But according to the TSA, there may be another active shooter still at large, and people in the area have been advised to shelter in place.

The airport has been completely shut down with a ground stop, with incoming flights diverted to nearby airports like Miami. Hundreds of people are currently being evacuated on the airport's runway, and NBC 6, which is on the scene, reports some people have been waiting on the tarmac for several hours while authorities deal with the situation. NBC reports the temperature on the tarmac is high and some people have fainted during the wait. The Broward County Sheriff's office, ATF, and FBI are currently on the scene.
The gunman reportedly opened fire at a baggage claim area around 12:45 p.m., killing at least five people and injuring at least eight, launching hours of chaos at the international airport.
Witnesses tell NBC that the initial gunman was a "slender man" with "dark hair" who silently opened fire. According to the Daily Mail he was wearing a Star Wars t-shirt. Multiple news outlets since named him as 26-year-old Esteban Santiago, citing a military ID card he was carrying. Santiago was reportedly born in New Jersey and grew up in Alaska; his motive is still unclear.

G/O Media may get a commission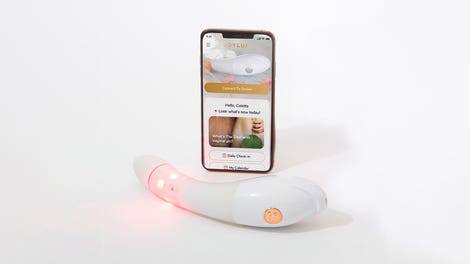 $50 Off
Joylux vFit Gold Device
Broward County Commissioner Chip La Brea says Santiago was a passenger on a Canadian flight, who retrieved the gun from his checked baggage before opening fire in the baggage claim area.
The shooter was a passenger on a Canadian flight with a checked gun. He claimed his bag and took the gun from baggage and went into the bathroom to load it. Came out shooting people in baggage claim. There were 13 total shot, 5 dead, 8 transported to hospital.

Former White House press secretary Ari Fleischer was at the airport when the shooting began, tweeting at 12:57 p.m. that "Shots have been fired. Everyone is running."
Another passenger, Gene Messina, tells CNN he had just disembarked the plane when the chaos began. "I got off the plane and I saw people running and screaming," he told the network. "At first I was in shock but when I saw TSA agents running, I booked."

"At first we thought it was firecrackers," another witness, Mark Lea, told NBC. "Everyone started screaming and running. The shooter made his way down through baggage claim. He had what looked like a 9mm and emptied his entire clip. People were trying to run."
"It was absolutely surreal," he added. "People were scared and frantically running to avoid being shot. People were tripping over each other. They were trying to make a fast exit out of the door."
Lea told NBC police responded within a minute, and took the shooter down once he ran out of bullets. Witnesses say he seemed to surrender, laying spread eagle on the ground before police reached him. Authorities confirm they fired no shots.
But the respite was brief—it appears there is a second gunman at large, possibly located inside a nearby parking garage, where police activity is heavy. NBC confirmed around 2:55 p.m. that there is at least one other active shooter still at large, and in a tweet, the TSA advised people to shelter in place while authorities respond.
President-elect Donald Trump has since responded to the shooting on Twitter, writing, "Monitoring the terrible situation in Florida. Just spoke to Governor Scott. Thoughts and prayers for all. Stay safe!"
This story is breaking and will be updated.

Update 3:40 p.m.
In a press conference, Broward County's Scott Israel said reports of a second shooter were currently unconfirmed, despite the TSA's initial report. Still, the office says the scene is currently "active" and "fluid."
"We can't say there's no viable threat, we have to clear the airport," he said.