Country for people who don't like country is having a moment. This fact had been both lauded and lamented, but I'd like to ignore it in favor of another: country for people who love country is also having a moment, and Ashley Monroe's The Blade, out today, is a radiant example of this very welcome trend. Monroe serves up ample sustenance for those who love every drawl and twang and home on the range, every honkytonk drinkin' song and hillbilly ballad. With a liquid voice and diamond-sharp songwriting chops, Monroe emerges on her third studio album as an able caretaker of country's finest topics: heartbreak, redemption, and rebellion—even when that rebellion also serves as homage.
I discovered Monroe, as many have, through her role as the happy-go-lucky hippie (the Phoebe, if you will) of the Pistol Annies, a group she formed with Music Row veteran Angaleena Presley and Miranda Lambert, country's reigning queen. The Annies' smooth blend of Old-West aesthetic and second-wave sass sounded—still does—downright groundbreaking in a genre dominated, as far as radio charts are concerned, by the modern and the male. Through two albums, 2011's Hell on Heels and 2013's Annie Up, the band has remained refreshingly unapologetic about their sepia-tinted focus on the (sometimes manufactured) pleasures and pains of the country's women. "We're girls with all the same issues," said Lambert of the trio, "just saying what every woman in America wants to say or wants to hear."
The Annies' success brought Presley and Monroe far greater attention than they'd previously received; the band is currently on hiatus due to the demands of their solo careers. Luckily for those of us suckered by the Annies' charm, the resulting music offers more than enough consolation. Presley's 2014 debut, American Middle Class, is a full-throated roar of an album, anchored by the relentless "Pain Pills." And Monroe's solo work on 2013's Like a Rose and, now, The Blade has made her Nashville's no-longer-secret weapon: a honkytonk angel and outlaw spirit rolled into one stunning set of pipes.
The tone of Like a Rose is established in the bittersweet opening trio of the title track, "Two Weeks Late," and "Used." Plaintive yet hopeful, these roadside lullabies are all sad eyes and knowing smiles, softly optimistic without giving up their hard-earned weariness; Monroe's voice often lightens as the lyrics grow dark. On The Blade, however, she hedges no bets. From the feel-good opener "On to Something Good" to the cruel, bluesy "I Buried Your Love Alive" to the open wound of the title track, the highs are deliriously higher, the lows wrenchingly low.
The late James Tate once said, "I love my funny poems, but I'd rather break your heart." Monroe can do humor—just listen to "Weed Instead of Roses" or her throwback duet with Blake Shelton, "You Ain't Dolly (And You Ain't Porter)"—but she'd rather break your heart. "The Blade" does so thrice over: cutting lyrics—I thought we were / Both in all the way / But you caught it by the handle / And I caught it by the blade—seem merely breathed, at first, by Monroe's glass-clear voice, before the song rises, raging, into the chorus and falls again. Each return to the title line hits harder and stronger for being fought—and failed—against; no one comes out like a rose at the end of this one.
The Blade holds other gems within its considerable emotional span. "Bombshell" captures the quiet eye within the storm of heartbreak, the moments when anger and sadness fade away to leave only exhaustion. "If Love Was Fair" swerves along the course of a country staple: the woman scorned turns to booze and bedding strangers in an attempt to mend her broken heart. The lyrics start out winking—I wouldn't be stuck between a rock and being stoned—but, like the brave faces put on by the purposely drunk, they dissolve into sorrow by the end of the bottle, by the end of the song.
G/O Media may get a commission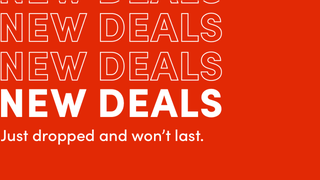 Up to 70% off
Wayfair - Cyber Week Deals
Monroe curtsies to her predecessors, like on "If the Devil Don't Want Me," an end-of-the-rope anthem with a classic sensibility and opening lines (I'm out walking / In dark alleys) that nod to Patsy Cline. She's less reverential in the great, gutsy fuck-you of "Dixie," her sugar-sweet voice dipping as close as it gets to a growl: It was the mines that killed my daddy / It was the law that killed my man / It was the Bible Belt that whipped me / When I broke the fifth command. But my favorite song on the album might be "Winning Streak," an old-fashioned piece of honkytonk perfection, with a slamming piano and an extra dose of drawl in Monroe's already down-home timbre.
The Blade pushes past the roadside diner where Like a Rose took place, getting into the weeds. The album bodes incredibly well for both Monroe as an artist and the continued listening pleasure of those who love country, no qualifiers necessary.
It's a relief. I count myself among the disappointed after the sophomore effort of that other twenty-something hailed as the future of country music, Kacey Musgraves. Her first album, 2013's Same Trailer, Different Park, blew every listener it could scrounge out of the water; June's Pageant Material feels becalmed. There are lovely moments—the opening rise of "High Time," the sweet "Late to the Party"—but the album lacks the breath-catching honesty of "Merry Go Round" and the force of "Blowin' Smoke."
This is partly an inevitable, insoluble problem. Same Trailer was hailed as revolutionary, but today's leaders of the revolution become tomorrow's statesmen, if they're successful. Musgraves was, wildly so. Pageant Material is a perfectly fine, fun, catchy album, but it feels like a lesser B-side, Same Trailer-lite. (It essentially is: much of the material was written during the same period, but didn't make the first cut.) The album's single, "Biscuits," is a boxed-mix version of "Follow Your Arrow," which was fresh enough, then, to feel homemade. Now it's one among many.
As Carl Wilson said in his critique of Pageant Material and the rhetoric around it, "[E]ven live-and-let-live messages become finger wagging if they're repeated enough." Musgraves's second album is so crowded with these tolerant messages (already plentiful on her debut) that there's no room for anything else: no side of the singer-songwriter we haven't seen, no stories she hasn't already told. Her 'round-the-campfire sing-along style serves her well in making any audience feel intimate; now that we're all good friends, however, it'd be nice to hear something new.
I don't mean to come for Musgraves, only to say that for those of us who love the stuff in any form, her embraced role as representative of the right kind of country—complete with a spokeswoman's repetitive catchphrases—is a bummer. When she sings on "Dime Store Cowgirl," You can take me out of the country / But you can't take the country out of me, I sense a wish, not a promise.
Meanwhile, Monroe doesn't need to make any such promises explicit—they're braided into every measure of The Blade, every heartfelt lilt of her lovely voice. Hey hey, she sings, I blow on the dice… / Hit me once, hell, hit me twice! and there's no doubt: she's all in, and country music is the better for her betting on it. Sure, she ain't Dolly—but she wears the rhinestone mantle well.
Mairead Small Staid (@maireadsmst) is a poet and essayist living in Michigan.