Artie Lange, the comedian who for years played braying second fiddle to Howard Stern on The Howard Stern Show, has been banned from ESPN as a result of him tweeting racist and sexist jokes about the moderator of First Take, Cari Champion.
As mentioned in yesterday evening's Dirt Bag, Lange issued an non-apology after going on a long and despicable Twitter ramble detailing a sexual fantasy in which he was Thomas Jefferson and Champion, a black woman, was his slave.
"Here's the scenario I'm using to jerk off to chick on First Take I'm T. Jefferson & she's my slave. She beats the shit out of me & runs free," he wrote, later adding, "Then I cum & she's free! Happiest ending ever!"
Here's Lange's statement on the matter, via Sports Illustrated:
This observation came while I was watching one of my favorite TV shows ESPNs First Take. I also noticed she was black. I then thought it would be funny to tweet JOKES about that observation. A decision which might be the end of modern comedy. I tweeted jokes that in the past I would've said in privately in my home among friends. I know black women who could join me and handle it. I won't debate if the tweets were funny. That could take minutes of precious time left in my career. The issue is do they warrant an apology. Tricky question. I would rather load trucks for a living then ever apologize to one of these awful PC groups ruining the country. So that's a NO. But if it upset the lady in question that's another story. Let me say to Cari Champion if this hurt u in any way I'm sorry. I'm a comedian. Sometimes I'm funny! For the record my moms disgusted w the tweets. But if I based my humor on my mom I'd be broke.
G/O Media may get a commission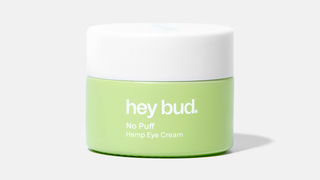 15% off
Hey Bud - No Puff Hemp Eye Cream
While there are plenty of neckbeards on the internet who rejoice in Lange's "fuck you" to the "awful PC groups ruining the country," ESPN has decided to stand by Champion and never again invite Lange to appear on the network. He has also been dropped from @midnight. Pity.
[ TMZ]
---
Whoa. AC/DC's Phil Rudd was arrested in New Zealand for plotting the murder of two people with the help of a hitman. He is now out on bail and has yet to weigh in on the awful PC groups ruining the country. [Billboard]
---
Jennifer Lopez told E! that she used to assume that all of us hated her. "I was always thinking that people didn't like me, they just hated me...It's such a ridiculous notion, we tend to do this to ourselves," she said. We don't hate you, Jenny! 'Cause you're real! (The way you walk, the way you move, the way you talk.) [E!]
---
Photos via Getty