Right after local Native tribes protested at the Walker Art Center over Sam Durant's controversial sculpture, a new retrospective currently at the museum is being called into question as well.
Artist Jimmie Durham's new retrospective Jimmie Durham: At the Center of the World, which was organized by the Hammer Museum in Los Angeles and opened last week at the Walker Art Center, includes over 150 of Durham's works many of which feature Cherokee imagery and references to Cherokee history. This would be fine considering Durham has said before in interviews that he grew up in a house that spoke Cherokee and his Hammer bio (now removed) stated that he is "a Native American of Cherokee descent."
Except, as Hyperallergic's Sheila Regan reports, the artist has said he is not Cherokee. In response to a 1993 interview in Art in America, which claimed Durham was one quarter Cherokee he wrote a letter in response stating, "I am not Cherokee. I am not an American Indian. This is in concurrence with recent US legislation, because I am not enrolled on any reservation or in any American Indian community." That legislation is the 1990 Indian Arts and Crafts Act, which makes it illegal to sell art if you falsely claim to be American Indian, Native American, or a member of any federally recognized tribe.
Walker Art Center has added a disclaimer to the exhibition according to Hyperallergic, which reads:
While Jimmie Durham self-identifies as Cherokee, he is not recognized by any of the three Cherokee Nations, which as sovereign nations determine their own citizenship. We recognize that there are Cherokee artists and scholars who reject Durham's claims of Cherokee ancestry.
G/O Media may get a commission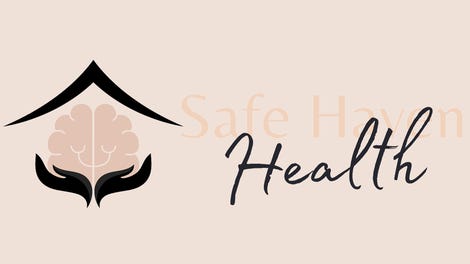 Addiction counseling
Safe Haven Health
Now 10 Cherokee artists and curators have published an editorial in Indian Country Today against Durham titled "Dear Unsuspecting Public, Jimmie Durham Is a Trickster." Signers of the editorial include Cara Cowan Watts and Luzene Hill, former members of the Cherokee Nation Tribal Council, and artist Kade Twist. The op-ed reads:
Durham has no Cherokee relatives; he does not live in or spend time in Cherokee communities; he does not participate in dances and does not belong to a ceremonial ground...Durham continues to misrepresent Cherokee language, history, and culture. Throughout his career, he has misrepresented other's tribes' practices (giveaways, vision quests, Trickster Coyote, feasts of the dead) and said they are Cherokee. His fabrications insult not only us but also the other tribes whose cultures Durham has misappropriated.
Artnet points out that First American Art Magazine assembled a fact sheet on Durham earlier this month which includes a graph about JStor searches that lists Durham as the most searched Cherokee artist when it comes to scholarly literature. Despite his actual heritage, art writers and curators have continually solidified Durham as being a Native artist in the canon.