Senate Bill 1367 passed through the Arizona Senate in February, then through the House Committee on Judiciary and Public Safety on Wednesday. If signed into law, the bill would force doctors to perform useless procedures on unviable fetuses.
Bill sponsor Sen. Steve Smith has said the goal of the bill is to protect premature babies showing any signs of life in late term abortions, 3TV News reports. Smith asked the Committee, "There's a child in front of us that's alive, could you give the child some basic medical care?"
Doctors firmly disagree with Smith's views. A number of neo-natal doctors testified against the bill on Wednesday, saying the legislature would likely expand beyond an abortion to also affect cases in which a doctor induces miscarriage because of fatal defects in the fetus. In such situations, medical intervention is likely to be completely ineffective as well as cruel, they argued, and parents should be allowed to hold their child in their last moments.
CBS News reports that Dr. Peter Stevenson told the committee in a letter that a baby delivered between 20-21 weeks has an 11 percent chance of survival, and the national standard is to provide them with "comfort measures." Do do otherwise, he wrote, would inflict pain and go against the Hippocratic Oath.
The bill also has a long list of requirements for clinics that provide abortion services, and with this law in place, the number of licensed people necessary to conduct them would increase:
1. IN THE CASE OF AN ABORTION CLINIC, A PERSON IS DESIGNATED TO CONTACT EMERGENCY SERVICES IMMEDIATELY AT THE BIRTH OF A FETUS OR EMBRYO DELIVERED ALIVE TO ARRANGE TRANSFER TO A HOSPITAL.


2. AT LEAST ONE PERSON WHO IS TRAINED IN NEONATAL RESUSCITATION IS PRESENT IN THE ROOM WHERE THE ABORTION TAKES PLACE FOR ANY ABORTION PERFORMED OR INDUCED AT OR AFTER TWENTY WEEKS' GESTATIONAL AGE.
G/O Media may get a commission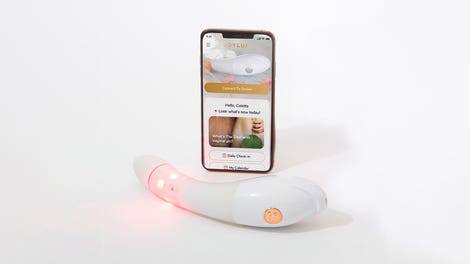 $50 Off
Joylux vFit Gold Device
Arizona law already requires that a doctor use "all available means and medical skills" if a fetus is delivered alive, but physicians now only do so if they believe there's a chance for survival. Dr. Stevenson testified that at 23 weeks the chances for survival go up to 40% and doctors will generally decide on medical intervention on a case by case basis. If the final vote confirms the legislation, there will be no choice for either the physicians or the parents involved.