Ariana Grande seems to take criticism well. What she doesn't possess in any meaningful capacity is a working knowledge of the Japanese language. After she shared a photo of her new palm tattoo (yes, on the palm of her hand), several people noted that instead of getting "seven rings" inked in Japanese, Grande had ended up with a tattoo that read "barbecue grill" or "charcoal grill."
Perhaps in an attempt at transparency, Grande later posted a screenshot of text messages from her Japanese tutor on Instagram; her tutor said she could change the meaning of her tattoo by adding the character for "finger" around the characters she'd already gotten. (Grande has since deleted the screenshot.)
But instead, Grande had the character for "finger" and a small heart symbol added directly beneath her tat. If read vertically and right-to-left, as one would if one were reading Japanese, this tattoo makes even less sense. If read horizontally and left-to-right, the new characters don't change the meaning at all, but merely add "finger ♡" to the end of it. So now it's something closer to "barbecue grill finger ♡".
This is not good.
[BuzzFeed]
---
Cardi B is reportedly back at the Atlanta home she shared with Offset, signaling that the couple is back on, for real this time. Sources say "Offset proved himself to his wife," in part by changing his phone number and establishing a "No groupies" rule. The new number is meant to be only for "Cardi and business calls." If I were Cardi's friend, I would be dubious of how this will work—but I'm not, and no one asked me. I hope these two do right by each other.
G/O Media may get a commission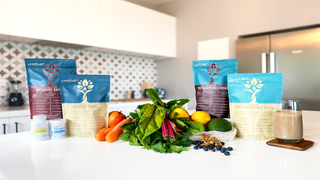 [TMZ]
---
This photo of Kid Cudi celebrating his birthday at Nobu with Kanye West, Timothée Chalamet, and Pete Davidson means something... but what?
---
Drake tipped two McDonald's employees handsomely, is the kind of guy to carry at least $200 cash around with him. [E! Online]
Either Ben Affleck is done as Batman, or he's not—you gotta pick one. [Hollywood Life]
Don't rub it in, Anne Hathaway. [People]