For Ariana Grande's "Into You" lyric video, which we needed because apparently no one can understand her consonants, the 23-year-old singer basically stood in a room akin to a bathroom stall and sang that shit a cappella to prove these vowel-freaks wrong. She sounds GREAT.
The thing about her voice is that it comes from the diaphragm, and she doesn't need such mortal-ass trappings as Cs and Rs and Ts, but also she uses them nonetheless; hearing this great clip is a chin-check that the original, this sensual joint with a little dancefloor juice and modulated synths, is essentially a great love song and doesn't need all kinds of floss to be effective.
(Also, a reminder that the video features very nice Top Model Don Benjamin, and is worthy of a repeated viewing. It's art!)
Grande also dropped two older joints on her Soundcloud today; one is "Voodoo Love," an unreleased demo from her debut album Yours Truly, which shows how far she's evolved...
G/O Media may get a commission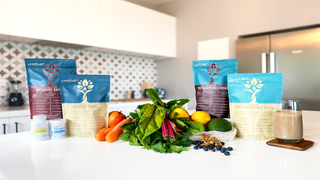 ...and the other being "OG Honeymoon Ave," a version of her Yours Truly single that's stripped down and souled out with special guests the Dap-Kings.
Sounds good. She loves us!